Borneo Expedition July 2023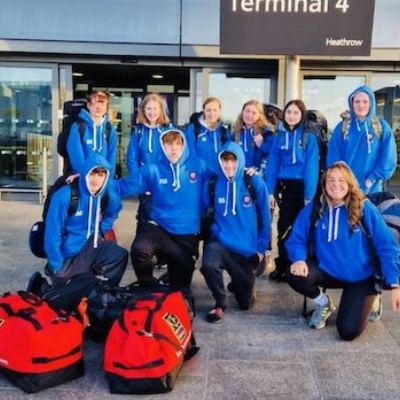 Students from six GLT schools set off on an adventure over the summer.
At the start of the summer holidays, myself, 51 students and 7 staff from across six of our secondary schools embarked on an incredible journey to Borneo and I can most definitely say it was nothing short of awe-inspiring. Our 16-day adventure took us though the lush rainforests, pristine rivers, beautiful mountains, stunning coastlines and villages that the magical island had to offer.
Trying to summarise our experiences is certainly tricky, but here are a few highlights:
We were privileged to witness the captivating orangutans swinging through the treetops, proboscis monkeys with their long noses and adorable pygmy elephants in their natural habitat. Seeing these, whilst cruising down the Kinabatangan River on a boat in the glorious sunshine was absolutely incredible.
We were lucky enough to immerse ourselves into the rainforest experience, sleeping in hammocks suspended amongst the trees. Getting used to the swaying and noises of the night took some getting used to but turned into a memorable and unique sleeping experience. We will ignore the fact that many of the bugs took this as an opportunity to feast on us and cover us in bites! Alongside our experience in the rainforest, we got to take part in a few local projects, planting trees and creating fishing nets and most importantly got to meet and speak to all the local people who were not only welcoming, but also showed us their skills in music and dance in a show performed for us. Joining in and making it look a lot less elegant than they did was a sight for sure.
Moving away from the rainforest and mountains and into the city, the crystal-clear waters of Kota Kinabalu beckoned us to explore its vibrant marine life. Whilst snorkelling we saw a kaleidoscope of colour as many different types of fish darting around beneath us. We were even lucky enough to see a turtle swimming around. Enjoying the water, we moved onto tackling the rapids with white water rafting. The laughter and cheers of pushing your teacher into the water could be heard - although we certainly gave them a run for their money and got our revenge in pushing them back in. A quick zip line across the river gave us a lovely aerial view of our surroundings before we spent our last day or so enjoying the shops, beach and local markets.
These amazing experiences were made all the better by our students. Throughout the journey the students proved to be the heart and soul of the trip. Their enthusiasm and resilience were truly remarkable. They embraced every challenge, every discovery and took it all in their stride. It was an absolute pleasure to see friendship forming across our schools as we went from individual schools travelling together to one trust united. The students' positivity and spirit made the trip even more extraordinary.
Our trip to Borneo was truly a once-in-a-lifetime adventure. It was a journey filled with awe-inspiring moments from encountering unique wildlife to conquering thrilling adventures. But above all, it was the incredible students who made this trip truly wonderful, turning it into an unforgettable chapter in our lives.
Hannah Hatch, Outdoor Education Lead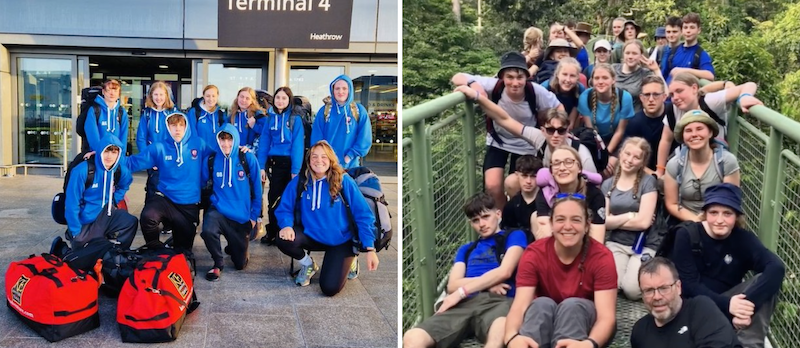 To see the video, click on the button below.