Project Playground at Tyndale PRIMARY SCHOOL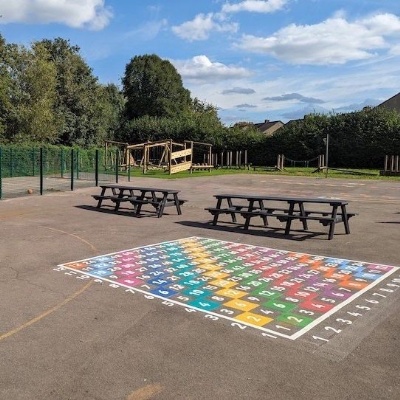 Tyndale Primary School in Yate, South Gloucestershire has a playground update.
Tyndale Primary School is thrilled to announce that we have recently developed our playground areas. We have always appreciated how much space we have, we just needed to ensure that it was purposeful and met the needs of our children and what they wanted to use their recreational time for.
We have installed a climbing frame and new playground markings in the KS1 playground, in addition to designated creative and quiet seating areas. What we really love is the community feel it has brought to our school. It is often used as a park before or after the school day where children can interact and play and parents can network and socialise.
In KS2, we installed a climbing frame, new playground markings and also two designated multi-use games areas. The quality of football being played has improved with no referee required to decide when it is out of bounds! We have designated creative areas for pupils who enjoy colouring and reading and each playground has a designated safe space for pupils to use when they need to engage with the zones of regulation exercises.
Katie Parkhouse, Headteacher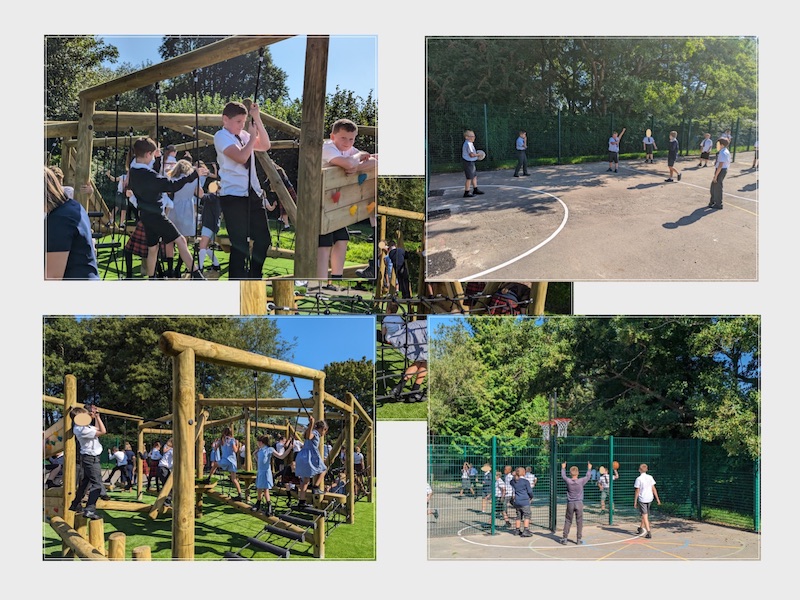 Here's what the children have to say about the new improvements…
There's a good climbing wall – people enjoy it because it's challenging.

Millie, year 4
I wasn't expecting it to be this good!
We play zombies and dragons on the climbing frame.

GEORGE, YEAR 3