Primary headteachers' day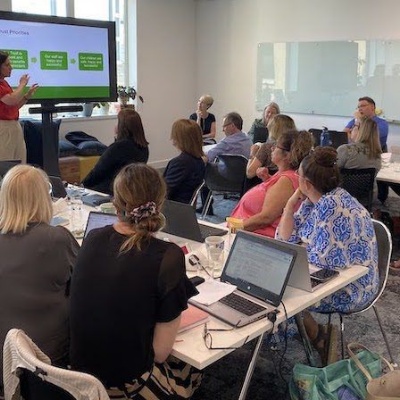 Headteachers from across our primary schools enjoyed a day of collaboration.
All the Greenshaw Learning Trust primary school heads gathered for a Headteachers' Day at the Curious Lounge in Reading on 7 June. They were able to review and celebrate all that has been achieved in our primary schools over the past twelve months, as well as start to plan school improvement priorities for the next academic year.
Sam Hunter, Assistant Director of Primary Education, said: "There was a sharing of expertise, valuable networking time and a warm welcome to new colleagues from across all our regions who are joining the team."