Sutton new school update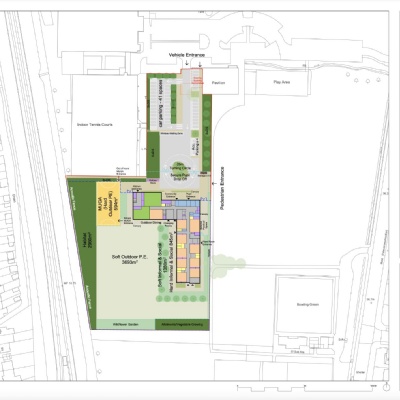 The Trust is currently working through the Client Engagement Meeting process.
The new free school in Sutton will provide 96 spaces for young people with Autistic Spectrum Condition (ASC), supporting the range of pupils' educational, therapeutic and medical needs, and creating a natural progression destination for SEND primary provisions in the Greenshaw Learning Trust.
The school will provide a broad, person-centred education which develops skills for learning, life and work split across three pathways; academic (functional skills levels 1, 2 and 3), vocational and therapeutic (learning life skills and how to function successfully in everyday situations). The aim is for the students to be confident learners and members of the community for genuine agency.
Internal work experience opportunities will also be part of the curriculum and could include:
Music room/drama technician.
Apprentice handyman.
Catering assistant.
Grounds apprentice.
Facilities available will include:
Self-contained life skills flat.
Family room/community room for working with parents.
Café facility to serve staff and visitors.
Fully fenced MUGA.
Greenhouse/polytunnel and planting areas for horticulture vocational curriculum offer.
Forest area/forest school.
Mechanics/construction area and associated covered external space.
Green screen ability including suitable lighting as part of the drama/drama therapy space.
The Trust is currently working through the Client Engagement Meeting (CEM) process to develop the design that will be submitted to the local planners for consideration. If all goes to plan, the construction phase will begin in September 2023 and conclude in August 2024, ready to welcome our first cohort of students in September 2024.