Above & Beyond Podcast Launched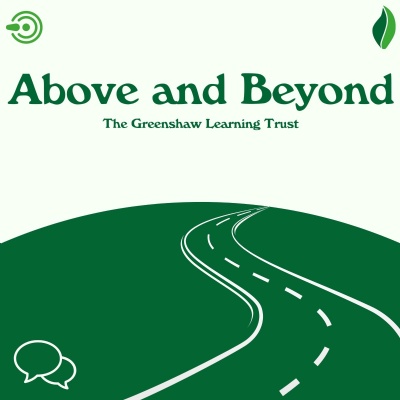 Subscribe to the latest educational podcast series.
The Greenshaw Learning Trust has launched a podcast series aimed at the education community and leaders from other fields who want to learn from education. Featuring inspirational and successful individuals, the podcast series explores the experiences that have shaped their careers and the practices that have made them the leaders they are today.
Will Smith, CEO of the Greenshaw Learning Trust, commented: "We know that there is excellence within the education sector and we continue to learn from the many pockets of brilliance. To be the best we can be, we aspire also to learn from outside the education sector, discovering new ways of thinking. This podcast will provide plenty of material to gain insight and motivation from a diverse range of leaders from other industries, sectors and countries."
The latest episode features Dale Vince OBE, a green energy industrialist, entrepreneur, the Executive Producer of Seaspiracy, and the chairman of Forest Green Rovers Football Club. In this episode Dale discusses distributive leadership style, the belief that you can't keep politics out of anything, why Dale acts first and talks later, why he believes business is the best way to change the world, his concept of persuasion without permission, and why fun is an integral part of everything he does.
The series will include high profile leaders and include what we can learn from: creative arts, start up businesses, police, journalism, construction, charities, religion, musicians, advertising agencies, energy sector, politics, edtech, special education and alternative provision.
The first three episodes are available to listen to now and new episodes will be released every Monday. To ensure you never miss an episode, you can subscribe on any platform here.