Stoke Damerel Community College Judged 'Good' by Ofsted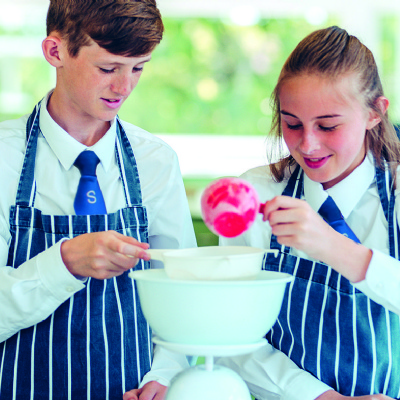 Inspectors highlight the safe and caring environment of the school.
Stoke Damerel Community College, in Plymouth, has reason to celebrate, after being judged as a 'Good' school following a recent inspection by Ofsted.
Ofsted inspectors visited the college for two days in February, and in their report just published, they have upgraded the college from its previous inspection grade of 'Requires Improvement'. The routine Ofsted inspection on 15 to 16 February 2022 was the first at the college since the Covid-19 pandemic.
The inspectors found Stoke Damerel Community College to be 'Good' in all the key areas: quality of education, behaviour and attitudes, personal development, leadership and management, and sixth form provision.
The report and inspectors' comments have been welcomed by College Principal, Miss Frier: "We are absolutely delighted to be judged by Ofsted as a good school. The report reflects the dedication, skills, and hard work of everyone involved at the college – our staff, our students and their parents and carers. We will be continuing with this hard work in the future and aim to build further on the improvements that have already been made and which have been acknowledged by the Ofsted inspectors."
The full report can be found here.