Yate inspection confirms school's success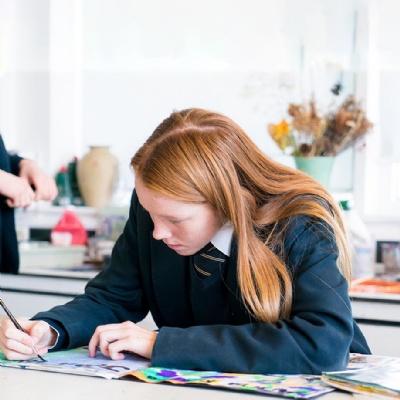 Yate Academy has received its first 'Good' Ofsted inspection.
Yate Academy, in South Gloucestershire, has received its first 'Good' Ofsted inspection following a huge transformation since it joined the Greenshaw Learning Trust in September 2017. Ofsted rated the school as outstanding for behaviour and attitudes; outstanding for leadership and management; good for the quality of education; good for personal development and good for Sixth Form provision.
The inspection team visited in January 2022 and found that the Headteacher has an ambitious vision for the school, which is shared by staff, students and parents. Staff were found to set high expectations for students and students responded positively to the disruption free learning. The school's curriculum is ambitious, in particular for students with special education needs or disabilities and appropriate strategies to support these students are in place.
Natalie Wilcox, Headteacher of Yate Academy, said: "The success of Yate Academy is testament to the passion and tireless work of the whole school community. We are particularly delighted that our ambition for students to achieve academic excellence, as well as the quality of our character education, was highlighted in the report."
Will Smith, Chief Executive Officer of the Greenshaw Learning Trust, said: "Yate Academy has been on a rapid improvement journey and we are delighted for the school about this significant achievement. The community of Yate can be confident of the very best education provision, with the latest results putting the school in the top 1% in the UK."
The Ofsted report can be found here.