Good across the Board at Crown Wood PRIMARY SCHOOL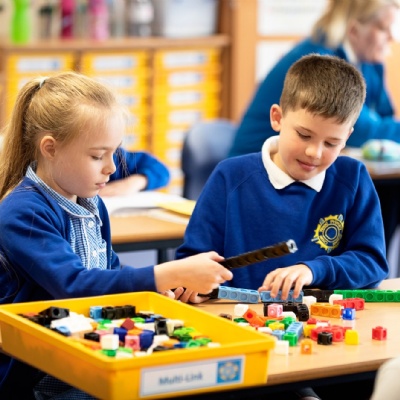 Crown Wood Primary School was visited by Ofsted in November 2021
Staff, pupils and governors at Crown Wood Primary School were delighted with the outcome of the recent Ofsted inspection, with all areas of the school rated good.
The inspection team visited in November 2021 and found that pupils are happy and look forward to learning more each day, and the school's leaders are committed to their vision that every pupil fulfils their potential. Inspectors noted that the school's pupils work hard to meet their teachers' high expectations and feel proud of the progress they make.
Grant Strudley, Headteacher of Crown Wood Primary School, said: "We are very proud to receive a good rating, and it is testament to the passion and hard work of the whole school community. It is particularly pleasing that in the school's 40-year history, this is the first time it has ever been judged 'good' since inspections began in the mid 1990s.
Will Smith, Chief Executive Officer of the Greenshaw Learning Trust, said: "We are delighted for Crown Wood Primary School on this significant achievement. The report reflects where we think the school is, identifies our strengths and endorses the steps we are taking to continue the improvement of the school."
Crown Wood Primary School has been a part of the Greenshaw Learning Trust since June 2017 and has benefited from close collaboration with schools across the Trust.