Five Acres and Yate Academy recognised as World Class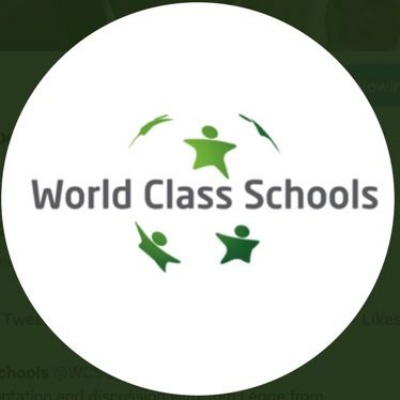 Five Acres High School and Yate Academy awarded the World Class Schools Quality Mark.
Today, Five Acres High School, Forest of Dean, and Yate Academy, South Gloucestershire, received a prestigious award, the World Class Schools Quality Mark (WCSQM). The WCSQM is a student-focused award given to the highest performing schools in the country that demonstrate the best education provision for young people in the UK.
Following a lengthy assessment, Five Acres High School and Yate Academy met the extremely high criteria. The schools had to show world class characteristics, providing a track record of evidence that students had opportunities through unique real-life work experiences, access to a lifelong peer support network and cultural opportunities that would take them beyond their local community.
Simon Phelps, Headteacher at Five Acres High School, commented: "This is a tremendous accolade for the school and recognises our commitment to ensuring our students have an enriched education. We aim for our students to develop great learning habits and commit to core values, so that they grow into exceptional young people, regardless of their circumstances or background."
Izzy Ambrose, Headteacher at Yate Academy, said: "We are delighted that our school has been recognised as World Class and this demonstrates our commitment to enriching the lives of each and every student who attends Yate Academy. Although examination results are important, our school is about much more than that. Our students are given the skills and confidence to develop the skills, competencies and characteristics to thrive in an ever changing global economy."
Natalie Wilcox, Associate Headteacher at Yate Academy, commented: "The WCSQM is not designed to be an easy process, but to test beyond the Ofsted outstanding mark. It was a real team effort by staff and students to put together the evidence to show that our school is truly world class!"
Further details on the WCSQM can be found here.