THE Above AND Beyond Series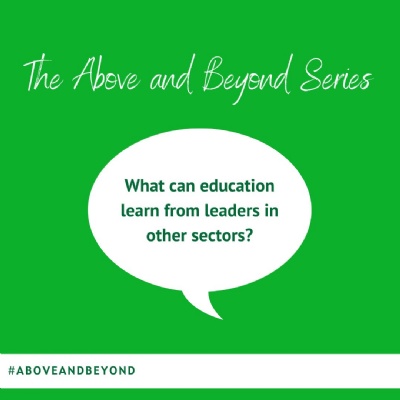 The launch of the Above and Beyond Series
Since the Greenshaw Learning Trust was founded, it has aspired to learn from the best practice across the education community. In the Trust's drive to continue our learning, we believe there are lessons we can learn from outside the education sector. The Greenshaw Learning Trust is launching a year-long course that will enable UK senior leaders to learn, share best practices and discover new ways of thinking from leaders in different sectors and countries. The series will be free and available to all.
The 'Above and Beyond' series will include a variety of webinars and podcasts and be open to leaders or aspirant leaders at any level in the UK Education system and leaders from other fields who want to learn from education.
The series will include high profile leaders from:
Sport
TV & Film
High profile start up businesses
The Military
The Arts
Religion and faith
Politics and public service
International schools
Independent schools
Alternative provision and specialised education
Higher Education
To register your interest in this new and exciting series, please complete the form here.