Trust-Wide Tutoring Programme Launched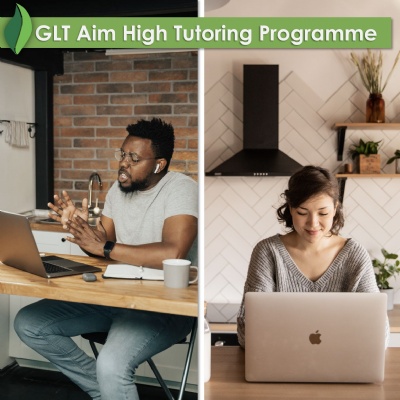 GLT's Aim High Tutoring Programme is launched.
The Greenshaw Learning Trust is incredibly proud to have launched its 'Aim High' tutoring programme this week. A selection of our teachers with proven track records from across our family of schools are now delivering remote tutoring sessions to our secondary students. Subjects on offer include Maths, Biology, Chemistry, Physics, French and Spanish.
Sessions take place online after the normal school day, and have a clear teaching structure which not only supports students to consolidate information previously taught but also acts as a bridge to new content, preparing them for the next chapter of their academic journey.
There are three programmes available to our students: Preparation for A Levels which began in June; aiming for GCSE Grade 9; and Preparation for Russell Group Universities which starts in September 2021.
Early feedback from students involved has been overwhelmingly positive with students accessing two hours of additional tutoring per week to support them in their studies in this way. Our teachers are doing a superb job of teaching remotely to students within their own school and far beyond, creating bespoke opportunities for them to access courses they might not necessarily be able to otherwise.
Josie Mingay, Senior School Improvement Lead, said: "We are delighted to have so many of our students engaged in these additional learning opportunities, who demonstrate a sincere desire to want to know their subjects more deeply. We are incredibly excited about the impact of this initiative already and look forward to seeing our students head towards greater destinations in the future as a result of their hard work and commitment."