Sutton New Schools given green light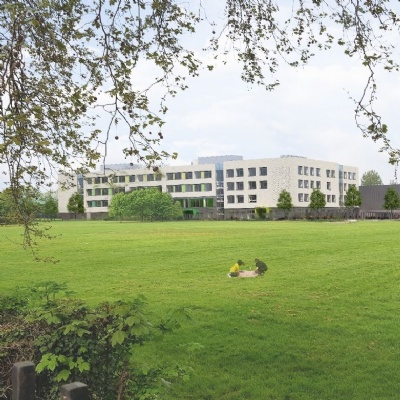 The Secretary of State has granted planning permission for the new schools.
The Secretary of State has granted planning permission for a new secondary school and small special school on the disused all weather pitch and part of the Sports Village in Rosehill. The proposed schools will provide much-needed secondary school places for local families and specialist provision for children on the autistic spectrum. The schools will be operated by the Greenshaw Learning Trust.
Wates, working on behalf of the Department for Education, submitted a planning application for the proposed new schools in June 2019, which was refused by Sutton Council. Wates appealed this decision and a public inquiry was held in September 2020. The Inspector leading the public inquiry concluded in favour of the appeal and the Secretary of State agreed with the Inspector's overall recommendation and granted planning permission.
Will Smith, CEO of the Greenshaw Learning Trust, commented: "There has been a lot of hard work and dedication to get us to this stage and we are delighted that planning permission has been granted for the new schools. The buildings, classrooms and other spaces designed make superb provision for students, both for the secondary school and the special school for children with autism. The specialist rooming, the internal and external spaces and access, and the connectivity of the special school with the secondary school will provide some of the best provision for students with autism anywhere in the country."
The new secondary school will be a non-selective, mixed comprehensive school for local children with eight forms of entry and a sixth form. The school will offer a broad academic curriculum balanced with a diverse range of activities including music, sports and community involvement. The school will open with 240 students in the first year. In each of the following years it will take a further 240 first year students and in the third year we will open a sixth form with 120 students. When full, the school will have 1200 students in Years 7 to 11, plus a sixth form of approximately 350.
The new special school will provide for secondary age students with an Education & Health Care Plan (EHCP) relating to ASD who meet the Local Education Authority's admissions criteria. The school's curriculum will emphasise personal and social development, vocational and life skills and will take students into the community so that they can develop confidence and can experience real-life settings.
To receive further updates on the new schools please click here.