Secondary curriculum reaches 600,000 views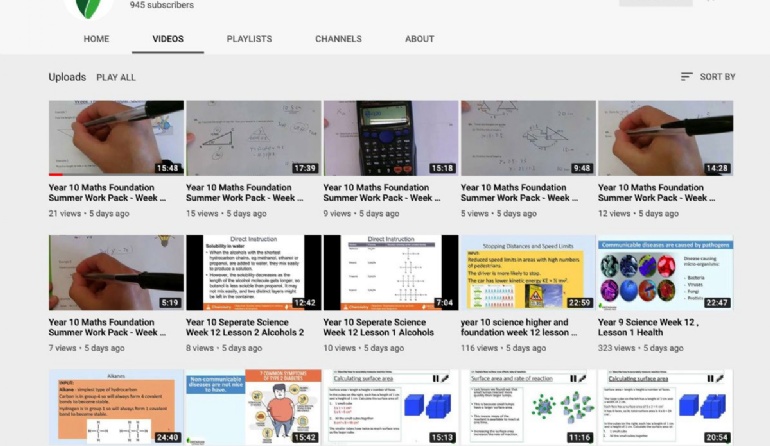 The Trust offered its remote learning resources free to other schools.
The Greenshaw Learning Trust has always been an outward-facing trust, working collaboratively across the educational community. This has been more important now than ever before. Following the successful launch of the secondary remote learning curriculum to schools within the Trust at the start of the summer term, the lessons were offered for free to other secondary schools outside the trust. There has been great interest in these resources and they have been shared with over 2000 contacts in the education community from the UK, Europe and America. To date the video lessons have been viewed over 600,000 times.
The curriculum offers a wide range of high-quality lessons for Year 7 to 10 in English, maths (foundation, higher and express), science (foundation and higher), humanities, modern languages, PE and religious studies. The series of video lessons are structured around a low stakes quiz, direct teacher instruction, student tasks/practice and a lesson review to provide simple feedback of the student's knowledge and understanding.
The GLT's secondary remote learning curriculum is freely available by clicking here.