Trust supports local Communities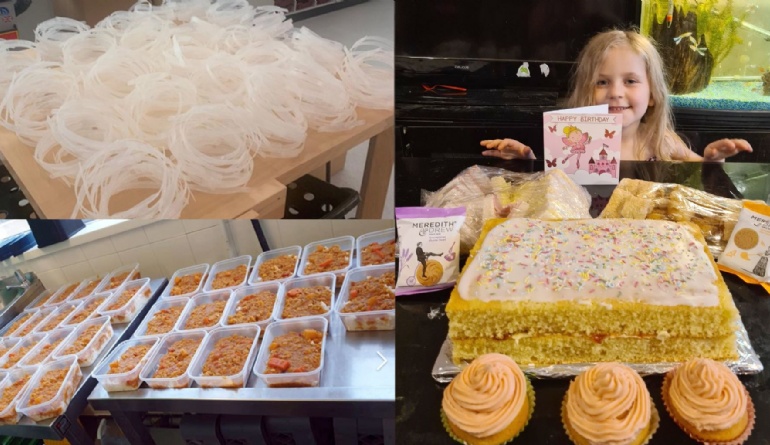 Greenshaw Learning Trust supports local communities
The Trust's schools have been open for children of key workers and vulnerable young people, as well as supporting their local communities:
Brakenhale School, in Berkshire, has been supporting hospitals and care homes across the county. The school has created 400 visor straps, 40 sets of full scrubs, 200 laundry bags, 250 headbands and 50 hats to date, with over 25 staff helping.
Greenshaw High School in Sutton has opened its school kitchen to provide meals for NHS frontline staff and vulnerable people in Sutton, Wallington, Epsom, Cheam and Purley. With the support of Greenshaw High School kitchen staff and local community volunteers, the team has produced around 350 meals a day.
Many of our schools have been providing food and 'essential packages' to our families in need. Crown Wood Primary School in Bracknell has gone even further, by providing a special party box for children celebrating their birthdays at this time. The cakes, sausage rolls and sandwiches are baked by the school's catering team!
Will Smith, Chief Executive Officer of the Greenshaw Learning Trust, commented: "Our Trust has always been open to sharing ideas and working collaboratively and we are delighted to continue our work with our local communities to support them at this time."