Broadwater School proposes to join the Greenshaw Learning Trust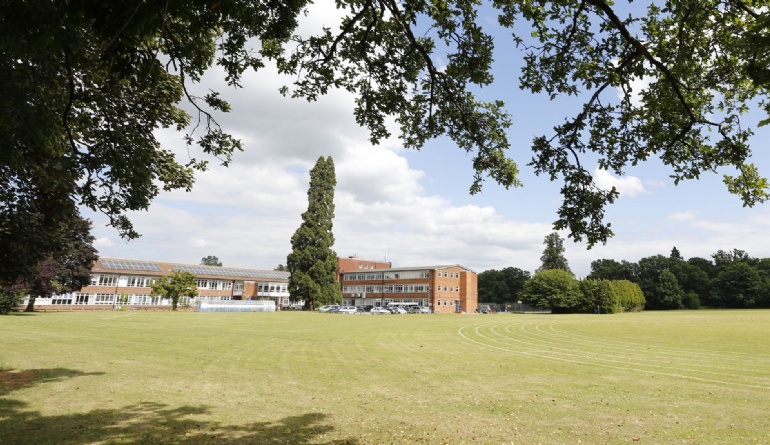 The Governing Body of Broadwater School in Godalming Surrey, is proposing that the school should become an academy and join the Trust.
Broadwater School, under the leadership of Mrs Matthews and her team, has improved significantly in recent years. It has become increasingly popular with families and enabled its students to achieve the school's best ever GCSE results in 2019.
In conjunction with school leaders, governors have been evaluating opportunities to ensure that the school builds on these successes and have concluded that the best way forward is for the school to become an academy. The Governing Body believes that the best way of retaining the school's values and ethos, whilst continuing to provide and further develop the best possible learning environment for its staff and students, is for it to become an academy as part of the Greenshaw Learning Trust.
Debi Lawson, Chair of Governors, said: "We are confident that Greenshaw Learning Trust shares our values and understands our pupils' strengths and needs. Becoming an academy, and joining the Greenshaw family of schools, will enable Broadwater to collaborate closely with like-minded schools – both primary and secondary – and will allow us to offer students and staff an even greater range of opportunities. This is an exciting step in the school's journey and will help to ensure that Broadwater School continues to thrive in our local community and in the current educational climate."
Mike Cooper, Chair of the Greenshaw Learning Trust, said: "I am delighted that the governing body and leadership of Broadwater School wants the school to join the Greenshaw Learning Trust. As a member of the Greenshaw family of schools, Broadwater and its community will benefit, as will the schools already in the Trust."
Subject to the necessary agreements being reached between the school, the Greenshaw Learning Trust, the Department for Education and Surrey County Council, it is expected that Broadwater should join the Greenshaw Learning Trust in April 2020.
There is further information about the proposal here.