Ofsted inspection at Victor Seymour Infants' School judges all areas to be good
A further inspection may well find the school to be outstanding.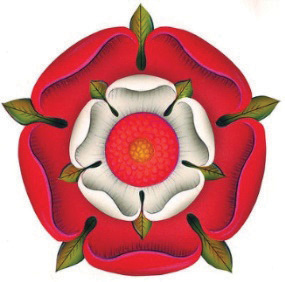 Staff, students and governors at Victor Seymour were thrilled with the outcome of the recent Ofsted inspection on 13th November 2018. The school was judged to be delivering a good standard of education in all areas which was the best possible outcome because of the nature of the short inspection. Inspectors have said they will return soon to carry out a further inspection to see if the school is outstanding.

Mrs Matt, Headteacher, said: "It is down to the hard work and dedication of all the staff here, as well as the passion for learning that we pride ourselves on. I am grateful for the work with Simon Cooper-Hind over the past two years and how we have moved governance forward in our work with the Greenshaw Learning Trust. We continue our drive to be the very best for our children and await the return of our Ofsted visitors in the coming months. Well done everyone​ and thank you."

It was a very positive report. Please see below for some of the highlights of the report:

"Leaders, including governors, are accurate in evaluating the work of the school. They are relentless in pursuing the best possible outcomes for pupils. Leaders have high expectations and are not complacent about what needs improving. The board of trustees and the governing body complement each other in providing school leaders with sharp and timely support."

"The Trust has worked closely with the senior leaders at the school to continue to develop leadership capacity at all levels. This has ensured senior and middle leaders have driven improvements in their respective areas."

"The culture at Victor Seymour is highly aspirational, and it successfully motivates staff and pupils to strive for success."

"Pupils enjoy learning, and excellent relationships exist between staff and pupils. Teachers challenge pupils effectively. Pupils' behaviour is exemplary, and they are able to use quality resources to learn independently. They work well together with minimal support from adults. Pupils are confident and are articulate. They take pride in their work, and are polite and courteous. Pupils interact positively and confidently with adults and visitors."

"Staff are vigilant on noting and passing on any concerns or observations to relevant personnel. Records relating to safeguarding are detailed, organised, up to date and fit for purpose."

"You are not complacent about pupils' safety. Pupils are adamant that this is a safe school."

Inspection findings:
Adults are highly effective at supporting children to maximise their learning.
Teachers spend considerable thought and time preparing inviting writing and reading areas. These areas flow seamlessly from indoors to outdoors and vice-versa.
Leaders have implemented a rich, well-thought-out curriculum.
Pupils make strong progress in science.
When quizzed about their knowledge of history, pupils showed a deep understanding of cause and effect of events.
You have carefully analysed the attendance information, and you work closely with families and external agencies. School leaders ensure that strategies are in place which leave no stone unturned to ensure that pupils attend on time, all the time.
The full report can be downloaded here.