BROADWATER SCHOOL JOINS THE GREENSHAW LEARNING TRUST ​​​​​​​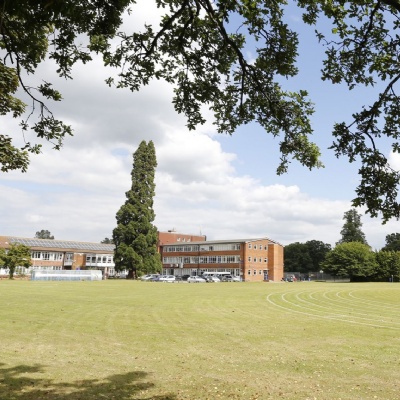 Broadwater School joins the Trust on 1 September.
On 1 September 2020, Broadwater School opened its doors as the latest member of the Greenshaw Learning Trust. Broadwater School is a co-educational, fully comprehensive school for young people aged 11 to 16 years in Godalming, Surrey.
After consultation with the local community, the Governing Body of Broadwater School agreed that joining the Trust would best enable the school to continue the progress of recent years which have seen it, under the headship of Lizzi Matthews, becoming an increasingly popular part of the local community, with significantly improved outcomes for the students. Since September 2019, the school has worked with the Greenshaw Learning Trust, Department for Education, Surrey County Council, staff and the local community to prepare the school to become an academy and join the Greenshaw Learning Trust.
Will Smith, CEO for the Greenshaw Learning Trust, commented: "We are delighted to welcome Broadwater School into our family and have already been working closely with Lizzi Matthews and the wider school community. We are ambitious for all of our schools and their students on what they can achieve and are committed to giving every young person at Broadwater the opportunity to fulfil their potential now, and in the future."
Lizzi Matthews, Headteacher, commented: "Broadwater has had an exciting improvement journey over the last couple of years and joining the Greenshaw Learning Trust is the next ambitious stage in the school's growth. We have no doubt that this collaboration will ensure that our young people and staff are able to become the very best they can be."
Further information on Broadwater School can be found here.