News from our secondary schools

Brakenhale cadets are back in training
Brakenhale School has welcomed back its army cadets for the new academic year. They were very pleased to welcome 29 new cadets to the unit, bringing numbers up to 72 cadets in total.
At the end of September, the Combined Cadet Force (CCF) at Brakenhale held a new cadet camp out weekend, where they experienced their first taste of field craft lessons. For some cadets, this was the first time they had ever been way from home for a night and staff were very impressed with the way they worked together over the 36 hours.
Following on from this event, second-year cadets enjoyed their first field craft exercise of the year at Minley Army Training Area. Cadets were put straight into a navigation practical test and this was quickly followed by them setting up a harbour area. The cadets settled for lunch and then out of the blue they found themselves under attack – which meant a quick pack up and move out to a new harbour location.
The rest of the weekend was based on fire and manoeuvre lessons. This is a key skill the cadets learn, to then be able to use army-issue weapons in a safe and controlled manner.
The cadets also had a lesson on ambushes, where they put into practice what they had been shown. The cadets returned to school very tired, but also full of excitement from the weekend they had experienced.
The start to the new academic year of cadet training has once again shown why joining the cadets is so important to our young people at Brakenhale School.
---
Mock interviews at Broadwater School
As a part of its careers programme, Broadwater's entire year group of Year 11 students took part in mock interviews. Twenty-six local businesses volunteered their time to interview students, giving them an opportunity to create covering letters and CVs and apply for a simulated role of their choice. The students were nervous to begin with, but came out buzzing with excitement and a new confidence in themselves. Local business volunteers also enjoyed the experience, by providing an opportunity to improve the life chances of the young people, and many commented that they would be looking out for future employees.
---

Five Acres achieves Character Education Kitemark Plus
Having been awarded the Character Education Kitemark in 2019, achieving the Kitemark Plus recognition was the next step for Five Acres High School to show that development and creating opportunities for its students goes beyond them gaining excellent academic results.
On Tuesday 27th September, the CEO of the Association of Character Education Tom Haigh and the Kitemark Assessor for the association, Andrew Pettit, paid a visit to evaluate the school. The assessors were welcomed and had the opportunity to meet with students, staff, parents and governors to talk about the place of Character Education here, and to see the school in action.
The school's Character Education programme, led by Ms Smith, encompasses all five of our school values - ambition, confidence, creativity, determination and respect – and is embedded in both its curriculum and extra-curricular academies and societies. Students earn badges and certificates for their achievements, which range from reading books from the Greenshaw Learning Trust canon, to representing the school in sports fixtures, and to taking part in theatre trips and overseas visits.
Students can achieve a total of 45 badges, bronze, silver and gold, followed by a value shield for earning two gold badges in each value category. Character Education is an integral part of its students' journey at Five Acres, with Year 7 students earning their Bronze Adventure badge for taking part in the Year 7 residential trip just weeks after they have joined the school.
The assessors reported that: "It is always reassuring to visit a school where values and a genuine commitment to character education are at the core of all activities and threaded through the 'DNA' of the school.
"The school's values are placed at the heart of all activities and by aligning these with core components of character education such as the tutor time reading programme, rewards system and subject-based character challenges, the school continues to ensure that pupils and staff benefit from an authentic and ambitious commitment to character education which is built-in rather than 'bolted on'."
Simon Phelps, Headteacher, commented: "Character Education is of vital importance to Five Acres High School. Our commitment to Character Education is founded on the belief that to be successful students require a healthy balance of academic ability and an understanding of the values that are required to succeed in all walks of life.
"Within our school context we ensure that students live and breathe the values we collectively aspire to and also have opportunities to demonstrate them through action. The result is a thriving school full of students, parents and staff who are fully invested in becoming the best versions of themselves.
"We are delighted to be the first school within Greenshaw Learning Trust to be recognised by being awarded the Character Education Kitemark Plus. We understand our duty to be trailblazers for those that follow on and also to ensure that our commitment to developing character sits firmly at the centre of all that we do."
---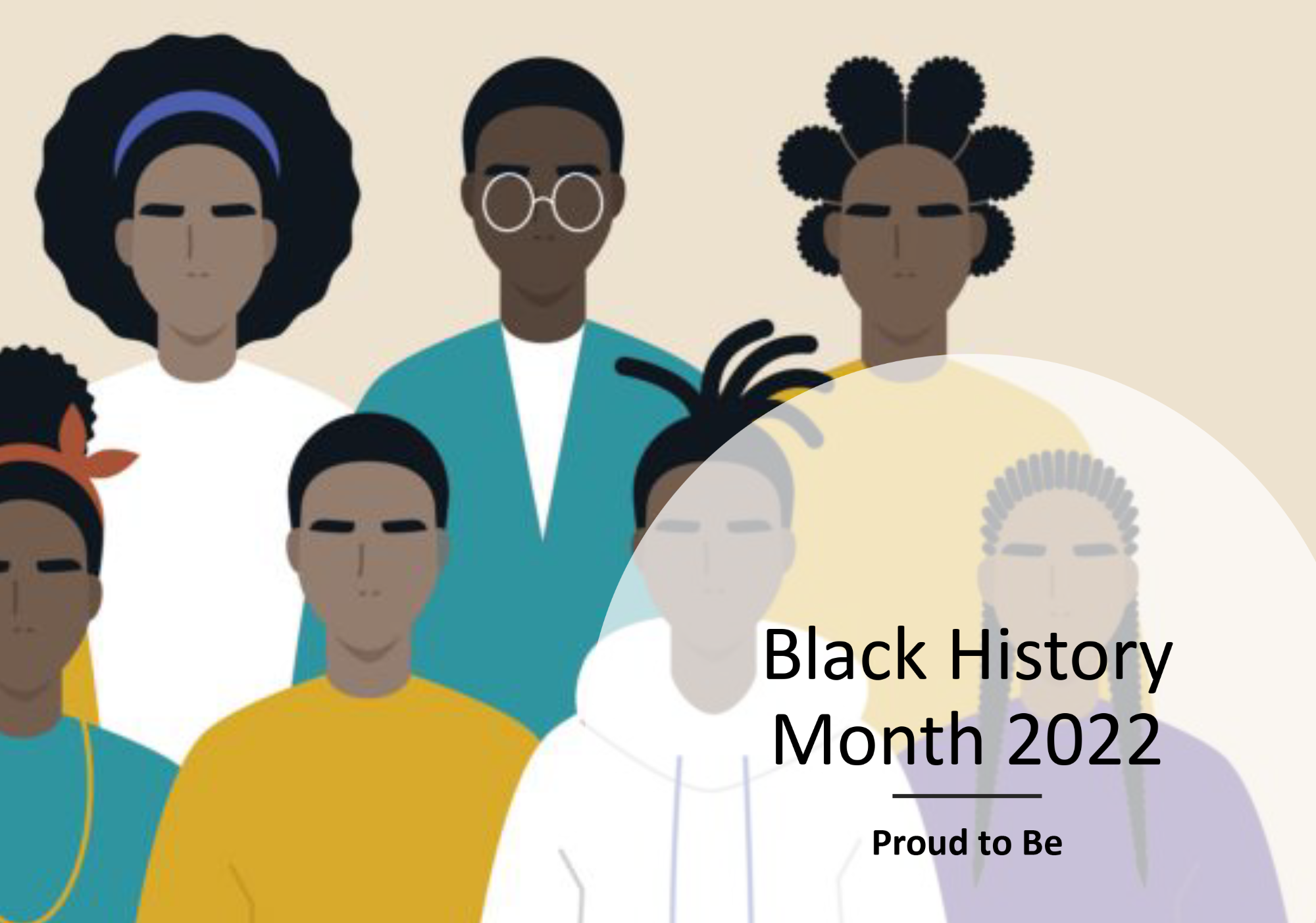 Black History Month at Greenshaw
October was Black History Month in the UK, when Black successes are celebrated. In October, the theme at Greenshaw High School was 'Proud to be'. Students across the school enjoyed an assembly, introducing them to Black History Month and exploring how they could celebrate the many differences and similarities between each other.
Throughout history, communities of Black people have shown great courage and have overcome great adversities because they were inspired by those around them. During the assembly, students were encouraged to look past stereotypical role models such as Serena Williams and Stormzy, and were introduced to a wide range of other Black role models, such as:
Margaret Busby, Britain's youngest and first black female book publisher. In the 1960s she was unique, and her courage inspired many Black writers in the UK and internationally.
Olaudah Equiano and Ignatius Sancho, who were born into slavery but became free men and then fought for the abolition of slavery – Olaudah was also an author and Ignatius a composer.
Mary Seacole, who supported the sick and recovering soldiers during the Crimean War.
Jacky Wright, Chief Digital Officer and Corporate Vice-President at Microsoft US, who is a passionate advocate for women and people from minority ethnic backgrounds.
Prof Kevin Fenton, London Regional Director for Public Health England, who worked tirelessly in investigating the impact of Covid on Black, Asian and minority ethnic communities.
Richard Iferenta, Partner and Vice Chair at KPMG, one of the country's largest accounting organisations, who sponsors groups that support young people in the Black, Asian and minority ethnic communities to develop leadership skills.
Steven Bartlett, the youngest ever dragon on BBC's Dragon's Den, who is the co-founder and Chief Executive of the social media marketing agency Social Chain.
Greenshaw also has an active anti-racism group to help develop the school's anti-racism culture throughout the academic year. The group is open to all students, to represent Greenshaw's racial and cultural diversity and to ensure that every student has a voice.
---

Henley Bank students rise to the challenge
Henley Bank High School took to the road and headed to PGL during the last week of half term. With a coach full of students who had dedicated their time to attending co-curricular sporting activities, staff wanted to build new skills such as leadership in situations that cannot be provided on site.
The activities at height required that application of many of the school's values of ambition, determination, confidence, creativity and respect to support one another for students to achieve the tasks. Each group of students demonstrated one or more of these and provided many opportunities to create new leaders.
It was a fantastic trip for staff and students to work together, and enjoy the sunny autumn weather.
---

Best ever GCSE results at Orchard Park High School
Year 11 students at Orchard Park High School achieved the best set of GCSE results this summer that the school has ever attained. Staff and students at the school are immensely proud of this achievement.
On the headline Progress 8 metric, Orchard Park students scored 0.51 (compared to a national average of -0.03). This is the second highest in the whole of the Borough of Croydon. The school was also delighted with the performance of its students in the core subjects. Results in GCSE Mathematics were the best in the borough, with students achieving almost one grade higher than the national expectation. Students also obtained excellent grades in English and Science. The school is above national average in the key measures in English and Mathematics.
The school is also very proud of the breadth of the success that students achieved, with excellent results in GCSE History, Geography, Dance, PE, Sociology and Citizenship.
Several students celebrated fantastic individual results. One student, Ethan, achieved five GCSEs at grade 9 and 3 at grade 8. Ethan commented: "Orchard Park's environment meant that I was able to work at my absolute best. Every teacher provided me with the best tools and advice to help me achieve. I am so glad that my hard work in the build up, and during, the exam period paid off. Because of this, I was offered a place at a prestigious sixth form, one of the best in the country."
---
Park House School has excellent start in GLT
Park House School joined the GLT in September this year and has already made huge strides in the education it is providing for students. There have been many highlights already, but the sending of two teams to their first GLT Maths Challenge at Yate Academy was particularly notable. Against tough opposition from schools across the Trust within the south west, the school's teams were placed first and fourth.
Headteacher, Mr King, said: "It was an excellent first effort and hopefully the start of many successes for the school."
---

Restart a heart week at Scott Medical and Healthcare College
At Scott College, medical and healthcare education is at the heart of everything they do. To celebrate Restart A Heart Day, Mrs Sheaff worked incredibly hard over a period of three weeks to train every student and member of staff in basic CPR and defibrillator use.
Mrs Sheaff said: "I believe teaching CPR to all our students and staff is of the greatest importance, I feel very sad about the statistic of a one in ten chance of survival if you have a cardiac arrest outside a hospital setting. I want our students to feel confident enough to have a go at CPR if ever they were faced with that situation.
"Learning CPR in a classroom with your friends, being able to ask questions and having the assurance, courage and determination to undertake CPR will in the future, hopefully, alter those shocking statistics."
Mrs Merricks, Head of School at Scott Medical and Healthcare College said: '' I feel very proud of how the students have engaged with the restart a heart programme, and I am confident they all have a better understanding of how to support someone in difficulty. They listened intently during the instruction, but I was most impressed as I watched their deliberate practice of the skills. This really emphasised to me just how caring our students are, and as such how suited they are to their chosen pathway in the medical and healthcare sector."
Katy, one of Scott College's Year 12 students commented, "Knowing these skills is so important and a valuable life skill. I feel confident that If I was in a situation where someone needed my help, I would know the skills necessary to help them and hopefully save their life. I think every young person should know these skills and it should be a mandatory aspect in all education, like it is at Scott College."
All students and staff will obtain a full first aid qualification during their time at Scott, as well as additional certification within the medical and health care sector.
---

Black History Month at Stoke Damerel Community College
On Friday 7th October, 25 Students along with Miss Booth and Miss Honeyghan, had the privilege to be invited along to the unveiling of the Jack Leslie statue at Plymouth's Home Park, in celebration of Black History Month.
Jack Leslie was a footballer who was denied his right to play for the England Squad as he was Black. His statue was unveiled by his grandchildren and during the event, the FA announced Jack Leslie would be given a posthumous England Cap and was recognised as the first Black England player.
Students were extremely well-behaved and delighted to be part of the celebrations. They met Big Scoop, a poet who performed at the event, Luke Pollard, and the Argyle Team. It was a fantastic experience for the students, and they were also interviewed by BBC Radio and ITV news.
The school's history ambassadors have created a board that is being displayed in The Street throughout October. Each of the students chose a person to research to promote stories from Black history, to educate both students and staff.