Triumphant ten Tors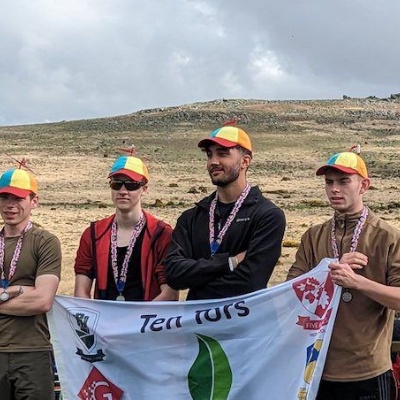 Our teams completed the tough challenge last weekend.
Last weekend, students from Yate Academy, Blaise High School, Gloucester Academy, Five Acres High School, Henley Bank High School and Holmleigh Park High School took part in the Ten Tors Challenge 2023.
This is a two day expedition for teams of six young people. Each team must visit ten specified Tors (rock formations) covering a distance of 35, 45 or 55 miles over the rugged terrain of Dartmoor, depending on the age of the team.
Following a 4.30am alarm, the students ate breakfast, did a final kit check and were on the start line with all their kit, food and camping equipment for the 7.00am starting gun. Below is a short two minute video of the teams triumphantly crossing the finish line.
Many congratulations to all involved.
Hannah Hatch, Outdoor Education Lead