Update on new Sutton secondary schools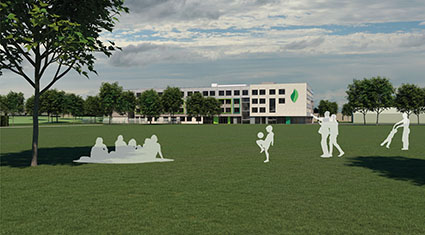 Wates, the appointed contractor for the new Sutton secondary schools, has been consulting with the local community to develop its plans for the new secondary school and special school proposed for the disused all weather pitch and part of the southern end of the Sports Village at Rosehill Recreation Ground in Sutton, Surrey. Feedback gathered from local residents, users of the recreation ground and Sports Village and other interested groups will be used by Wates to develop the plans further ahead of the formal planning application being submitted to Sutton Council in the next month.
If planning permission is granted, the schools should be completed by January 2022 and will then be handed over to the Greenshaw Learning Trust.
The latest data shows that additional secondary school places are required in September 2020. If planning permission is granted by autumn 2019, it is anticipated that the school will open in temporary accommodation in central Sutton in September 2020 and the school will then move to the permanent site in January 2022.