Senior Leadership Secondment Programme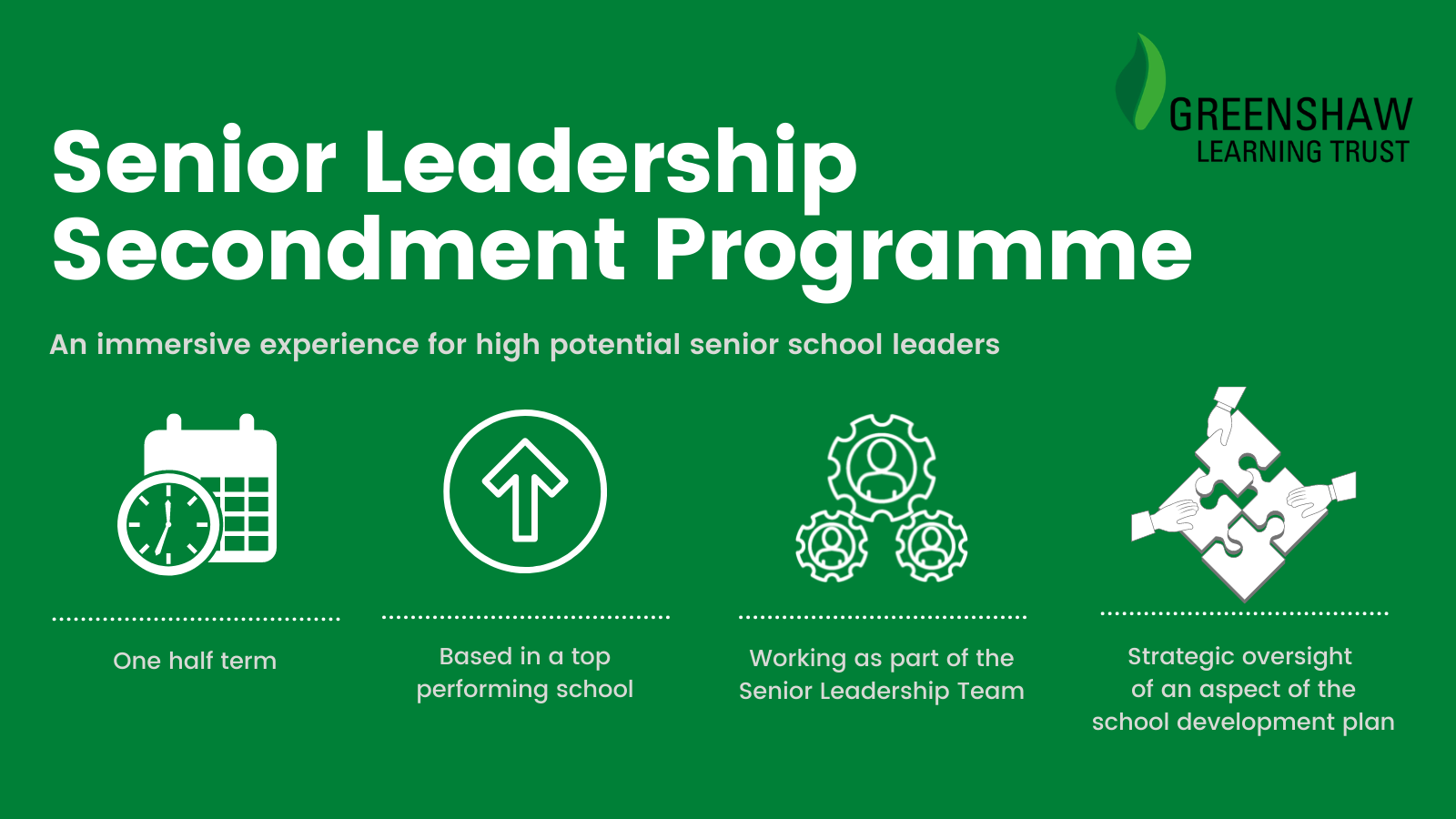 The Greenshaw Learning Trust recognises that there are a number of senior school leaders of very high potential who would benefit from extended time spent developing a deep understanding of the culture and leadership behaviours in high performing schools. To support these leaders, either to further enhance their leadership potential within their existing school or to prepare them for leading in a new school of their own in the future, the Greenshaw Learning Trust is offering an opportunity to take part in an immersive experience for one half-term.
Applications will be welcomed from leaders of high potential, supported by their employers. Successful applicants will be placed in one of five of the Trust's schools in the South West - Yate Academy, Five Acres High School, Gloucester Academy, Henley Bank High School or Scott College - for a fixed period of one half-term. During this time they will work with the school's leadership team, contributing to strategic oversight of an aspect of the school development plan. There will be opportunities to experience and contribute to all aspects of school life including the implementation of our:
Morning routines
GLT Reading programme
Curriculum Planning including the GLT shared curriculum
Teaching and Learning Principles
Teacher coaching programme (DDI)
Leadership Development Programme
Raising Standards Programme
Character Programme
Take a look at the video below of Joe Kirby who took part in the first cohort of the senior leadership secondment programme to find out more.
The secondment programme for autumn and spring 1 terms are closed for applications. If you are interested in a place in a future secondment programme, please register your interest here.