Senior Leader Secondment Programme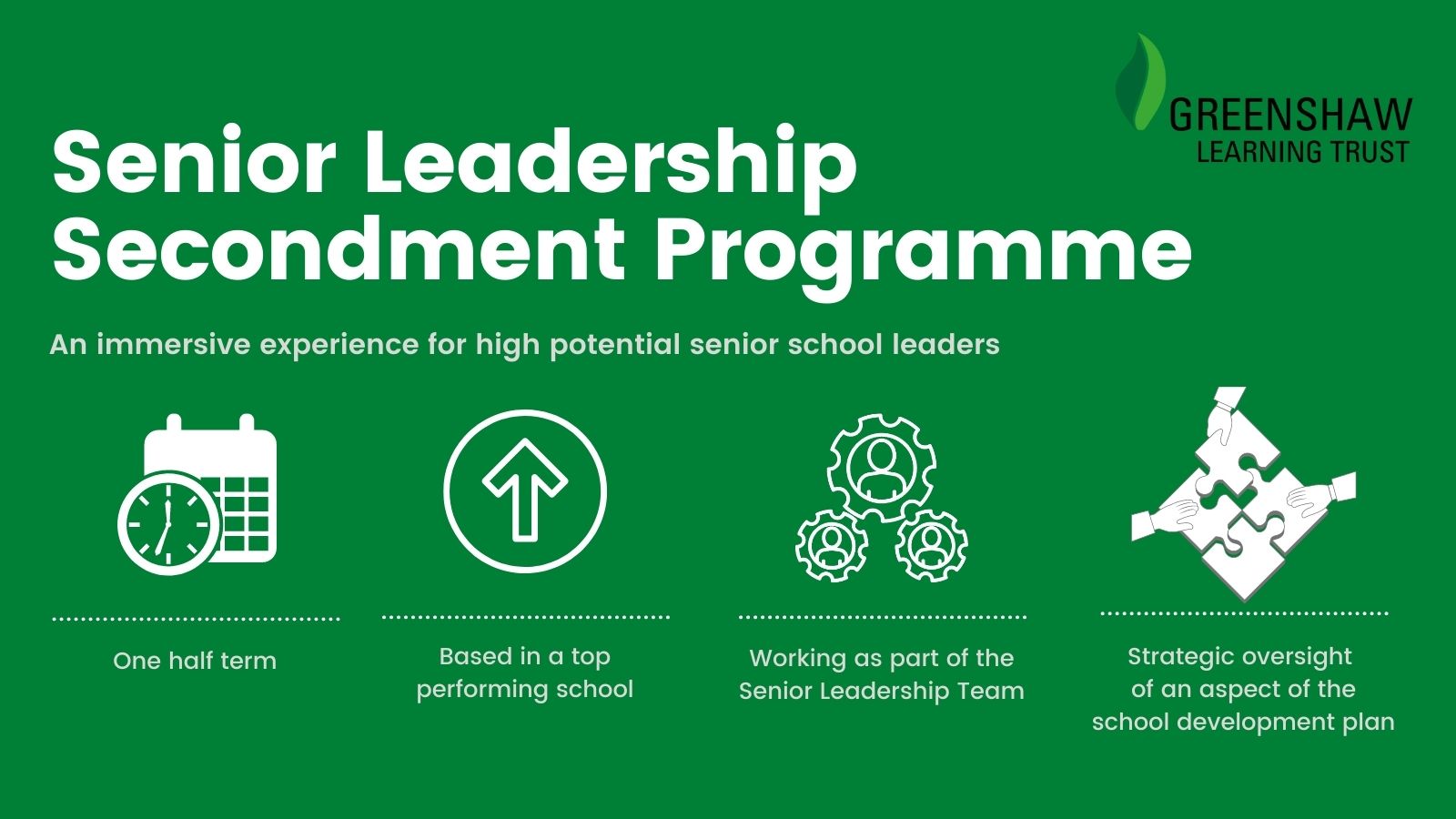 In July the Greenshaw Learning Trust launched a new CPD programme, offering senior school leaders the opportunity to spend one half-term in one of the Trust's high performing schools. The successful candidates were offered the opportunity to work alongside the school's leadership team and gain a deep understanding of the culture and leadership behaviours.
Joe Kirby was the first participant of the programme and spent the first autumn half-term at Yate Academy in South Gloucestershire. Joe said: "The GLT Senior Leader Secondment Programme is the best CPD I have ever done - I have learnt masses! The team spirit at Yate Academy and how the senior leadership team works is especially impressive. I was welcomed to get involved in many areas, including developing the exciting curriculum and being part of discussions to refine and improve development drop ins."
"Spending a large amount of time at one school I got to really understand Yate Academy's culture and ethos and how they have achieved greatly improved outcomes. The school does not work in isolation, and I was welcomed by other schools in the Trust, as well as the school improvement team, who are always thinking hard about the next frontier for school leaders."
"I would recommend this programme to school leaders - I have learnt more in six weeks than I would normally do in six months' worth of CPD courses. Greenshaw Learning Trust is changing children's lives, and also creating fun, upbeat, happy places to learn together for children and staff!"
Natalie Wilcox, Headteacher at Yate Academy, commented: "The secondment has been a really positive experience for our senior leadership team and has sparked some excellent discussions. I know that the team at Yate has benefited from Joe's experience, but he has also been extremely humble in recognising the new experiences that it has given him as well."
The secondment programme is continuing and the application process for Spring placements is open now. If you are interested in a place in the secondment programme, please register your interest here.