News from the Shared Services Team
New Trust website launched
This term, we launched our newly designed website here.
Our aim with the new website is for it to be easier to navigate and more user-friendly. The home page provides our visitors an easier way to learn about us and to browse information based on their own choice. We have added an option to choose between parent/student, staff/governor or community, which will tailor and highlight the most relevant pages. If visitors wish to view all our pages, they can choose 'just visiting'.
The website now includes CPD and remote learning, which gives staff and students access to a range of free resources. The new website gives better access to who we are, how we work, our schools, our people and improved career and volunteer opportunity pages.
Amongst the new features the site contains integrated social media buttons for visitors to easily share articles and also view the latest news from the Trust's Twitter, LinkedIn and Facebook channels.
We will constantly update our content with helpful information and the latest updates from across the Trust. We hope that you enjoy the fresh look and feel of our updated website and if you have any questions, suggestions, feedback or comments please contact us.
---
Shared Services Directory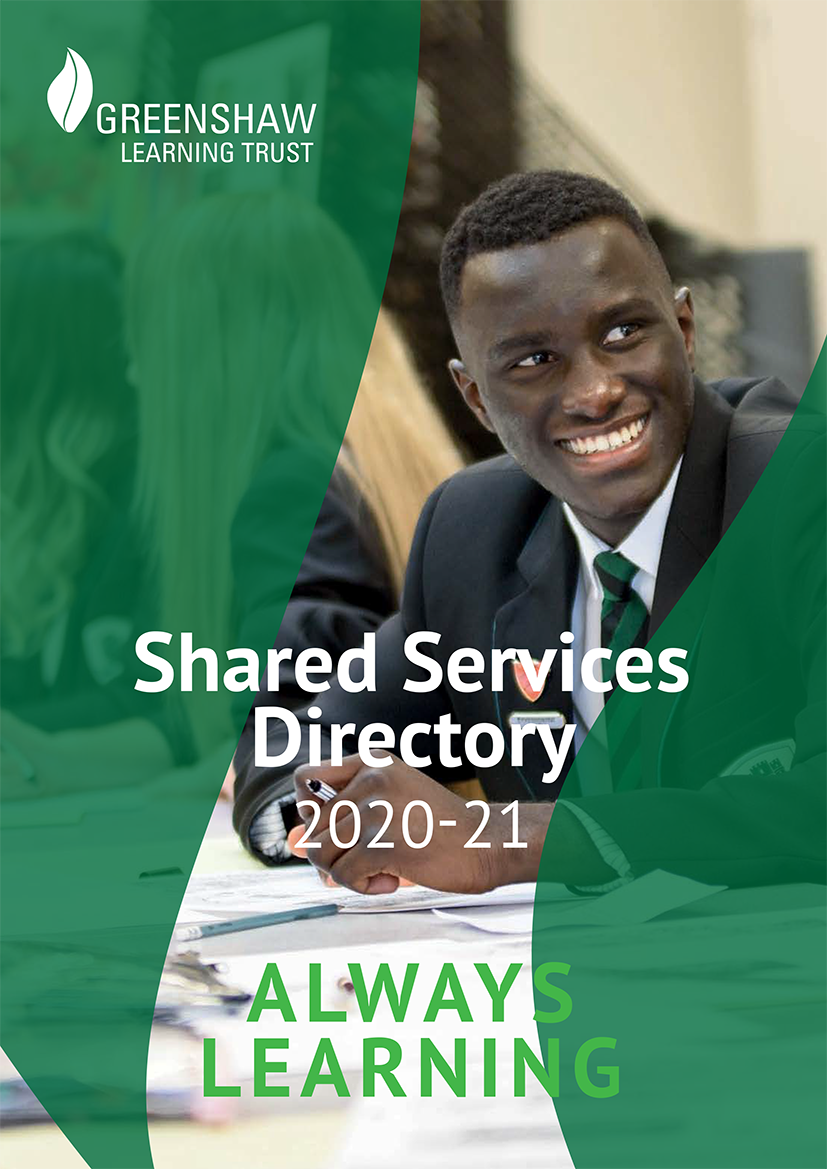 Due to the growth of the Greenshaw Learning Trust, the Shared Services team has expanded to ensure there is the capacity to support schools with school improvement, catering, clerking, estates and facilities, finance, HR, IT, marketing and pupil services.
To find out more about the team, click here.
---
Enhanced benefits for GLT staff
There are many benefits available for Greenshaw Learning Trust staff. Here are some that may be of interest:
Employee Assistance Programme
Life – there's a lot to juggle. Work, family, relationships, finances, health, the list goes on. Sometimes, meeting the demands of your work and personal life can be a real challenge. As your employer, we recognise this and therefore feel it is important that we provide you with an Employee Assistance Programme (EAP) to help take the strain when you need some extra support. Your EAP can save you time, and help reduce stress and anxiety, improving your well-being and freeing you up to focus on other things.
My Gym Discount
This is a fantastic scheme that offers an array of discounts on gym memberships, digital fitness, fitness equipment, spa days, beauty/grooming products, to name a few.
My Health Discount
This scheme offers physiotherapy, counselling, nutrition and lifestyle coaching and clinic based assessments. All services are chargeable, but are offered at a competitive price.
Green Car Scheme – coming soon
We are introducing a green car salary sacrifice scheme contributing to our Trust-wide commitment to reducing emissions and improving our carbon footprint.
A full list of staff benefits are available here, on PS People, or by contacting your school's HR lead.