News from our secondary schools
Brakenhale recognises cadet achievements
Brakenhale School was delighted to recognise the fantastic achievements of two of their cadets during their Combined Cadet Force (CFF) parade.
Cadet Palmer was awarded her STEMs (Science, Technology, Engineering, Maths) certificate. This was a course that Cadet Palmer attended during the October half term, which was designed to give cadets an insight into how STEMs will play a part in the future of the British Army.
Jane Coley, Headteacher at Brakenhale, presented Cadet Corporal Bury-Cooke with his JCIC (Junior Cadet Instructors Cadre) certificate on parade. Over three weekends, Cadet Corporal Bury-Cooke worked on a national Junior Cadet Instructors Cadre. This has allowed Cadet Corporal Bury-Cooke to learn vital skills in teaching and lesson planning. Ms Coley acknowledged this great achievement by also promoting him to the rank of Cadet Sergeant for the Brakenhale School CCF.

---
Broadwater students' poetry published
Staff at Broadwater School are extremely proud of its students whose poems were entered into the Young Writer's 'Imagine' competition. Forty-one students were chosen to have their poems printed in the Imagine—Future Echoes publication, which is an outstanding achievement. The students showed real creativity with their poems, which were all based around imagining. Our congratulations go to all the students whose poems were chosen for publication.

---
Five Acres High School students working to build a stronger community
Students from Five Acres High School recently worked alongside the Forest Youth Association to help them and Coleford Town Council deliver a week of activities for young people in the local area during the Easter holidays.
In the lead up to the week of activities, the Association held four sessions with our students to get ideas about what young people would engage with and what they would like to see long-term in the town for young people.
Year 7 students Joseph, Harvey and Ryan all felt that being involved in helping to shape the opportunities for students their age was a positive experience – "We enjoyed expressing how we felt about our town now and we liked sharing our ideas on how we can improve it. It was nice to be listened to."
Year 10 students Cohan and Joe attended the youth forum meetings and said, "It was a good opportunity to express our ideas and thoughts about how our town can be developed and improved for young people now and in the future."
Activities during the week included archery, golf, cooking and creative arts. Year 10 student Benjamin attended the forum and was inspired to sign up for the bike maintenance and repair workshop. He said: "The bike maintenance workshop was really interesting and was hosted by people who have a good knowledge and skill with the bikes they repair. It was nice that the workshop was free and that they were prepared to share their knowledge with us. I have learnt a lot and can now fix my own bike."
Over the week, there were 17.5 hours of delivery across eight sessions with over 130 participants. The Forest Youth Association received really positive feedback and it is great to know that students played their part in the week's development and helped to strengthen ties with organisations in the area.
---
Greenshaw lays foundations for truly inclusive culture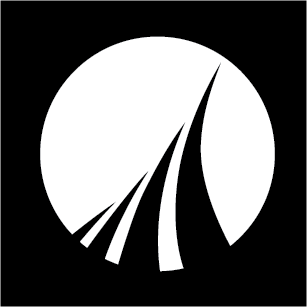 Last term, the anti-racism team at Greenshaw High School opened up the conversations about race, racism and anti-racism, laying the foundations for a truly inclusive and celebrated culture within the school. Its focus has been on the lived experience of its community and working together to understand how its structure and culture can reflect an ethos of diversity, inclusion and celebration of a myriad heritage. By engaging with the school in two distinct strands, structural and cultural, they work to build opportunities to enrich school life with understanding and celebration of cultural identity and heritage, while tackling issues faced by members of their Black and minority ethnic community inside and outside of school life.
All staff at the school took part in an engaging workshop led by Angela Browne on equity, diversity and inclusion. As part of the whole school strategy, they are committed to improving their collective racial literacy and it was an opportunity for staff to reflect and engage in constructive dialogue regarding our own educational experiences of diversity and inclusion (including absences of) and gain further insight into the Black experience. In the summer term, teachers and support staff will be learning more about the hidden aspects of racism and their everyday occurrence (microaggressions) and how we, as educational professionals, can improve on how we can effectively intervene, support and educate all of our students.
Staff have been working with a group of Year 10 students to gain further insight into the student experience of the school and wider community from an anti-racism perspective. The group comprises volunteer students that reflect the diversity and heritages within the school. To help develop the school's overall strategy, they have been investigating the issues of overt racism, reporting incidents, covert racism and microaggressions. The students are now working alongside Ellie Shakespeare (Greenshaw's Artist in Residence) to create a whole school poster campaign to raise awareness of the different types of microaggressions that people of colour experience regularly.
The anti-racism team have reflected on policies and procedures across the school and how they can be developed to reflect its diverse, anti-racist ethos. Particularly, the uniform policy has been amended to be explicit in the support and celebration of ethnic hairstyles within the school, in a key step to move beyond being tolerant to active encouragement of culture.
Nick House, Headteacher at Greenshaw, said: "As we move forward, we consider how we can hone our skills as educators to ensure an anti-racist framing of our curriculum, continue to develop our proactive zero tolerance behaviour policy and expand on our hiring and staffing procedures for a diverse staffing base. Particularly, we are reviewing how we can delve into the British Black and ethnic minority experience through our tutor reading programme, and empower students and staff to have inquisitive and sensitive conversations about the topics raised."
---
Henley Bank student wins Rotary prize
Our congratulations go to Thea, a Year 9 student at Henley Bank High School, who took third place in a very competitive and popular local Rotary Club art competition. She came third out of a very high level of entries in the intermediate artist section for her beautiful piece 'Covid Rainbow Young Girl' (pictured left).
This stunning piece of art work was created by Thea in lockdown and is symbolic of times we are living in, when the world and communities came together in unity during the pandemic. It is a very thoughtful and highly skilled piece of art.
---
Student voice: Teenagers in lockdown
Sophie, a Year 9 student at Orchard Park High School, tells us how phenomenal teenagers have been during the most recent national lockdown.
On 23rd March, just over one year ago, we went into the first lockdown. One of many, though we didn't know that yet. Over time, the lockdowns have taken a toll on everyone and everything. Including how people perceive teenagers. In addition to the normal, every day and often unfair prejudices we as teenagers have become used to hearing on a daily basis, we have been introduced to new ones that surround our reactions to the pandemic and the nationwide lockdowns.
For instance, a very heavily implied stereotype is that over lockdown the teenagers have been increasingly lazy and as a result of our self-inflicted laziness, our education has been damaged. But this can very easily be disproved using examples from our own school. Those students who have taken the extra step of their education, combined with the run-of-the-mill home learning, and signed up for the extended project have proved through their hard work and drive that they are far from lazy. And, even those who didn't sign up have been working tirelessly, completing and submitting assignments even when the attraction of being lazy tempted them.
Our teachers certainly don't agree with the message from the press that we are all behind and unmotivated. Ms Ongley said: "Our students have come back focused, grateful for school and hungry to learn. The extended project is just one of the many examples of our students working exceptionally hard over lockdown."
If we keep working hard, as individuals, as groups and as a school, we can prove to society that teenagers are not lazy. We are strong, hard working and that, even while the world fell apart around us, we persevered and have grown.
Sophie, Year 9, Orchard Park High School
---
Scott Medical and Healthcare College art work displayed across the city
Scott Medical and Healthcare College has been brightening up the streets of Plymouth with the wonderful art work of its students. Joining other community groups and schools across Plymouth, the school has contributed to the project led by Plymouth Artists Together. Kayleigh Jones, Head of Performance Arts and Creative Engagement has led the project, which has produced some amazing results, some of which are pictured below.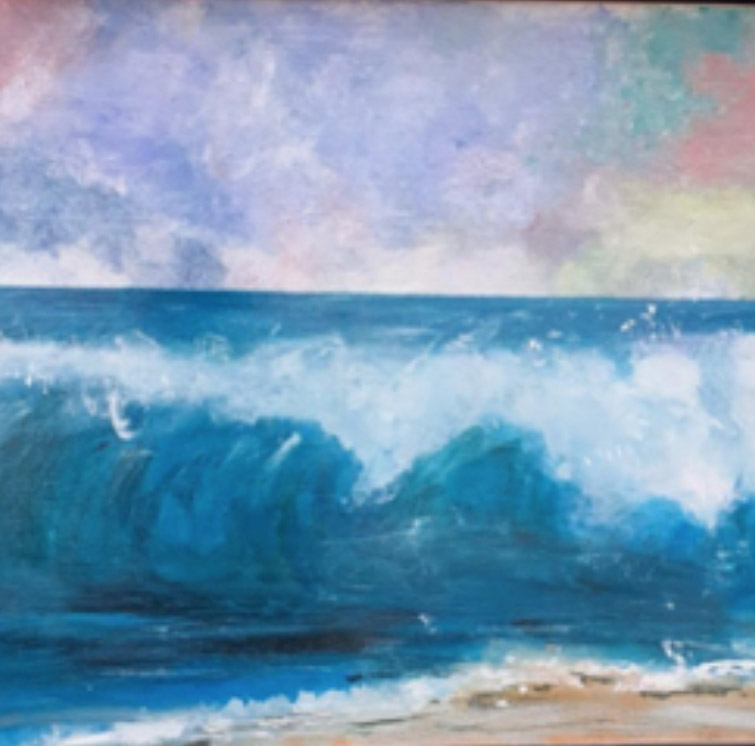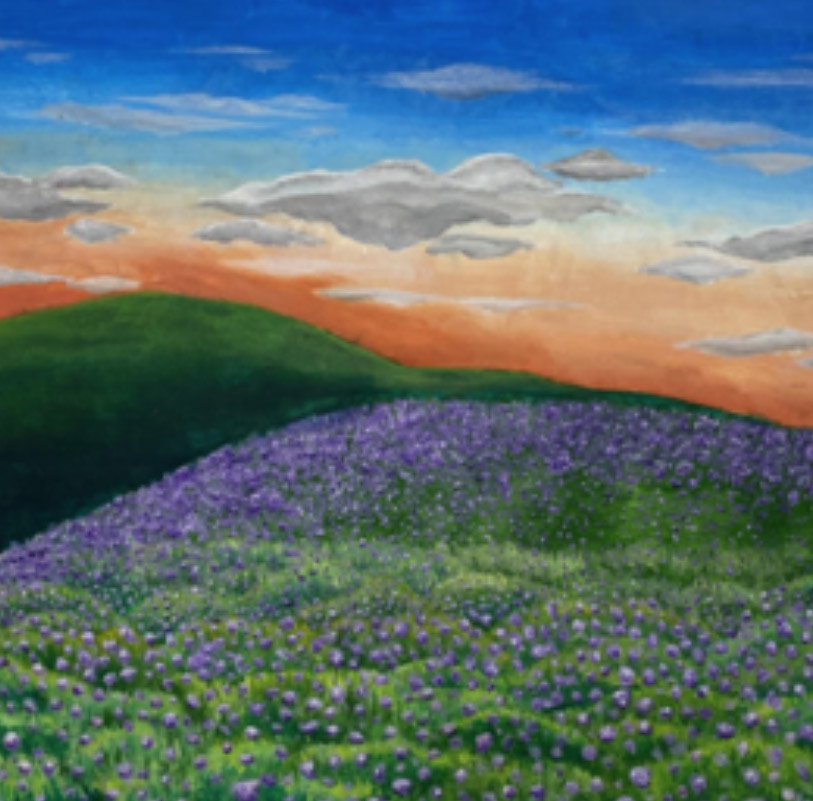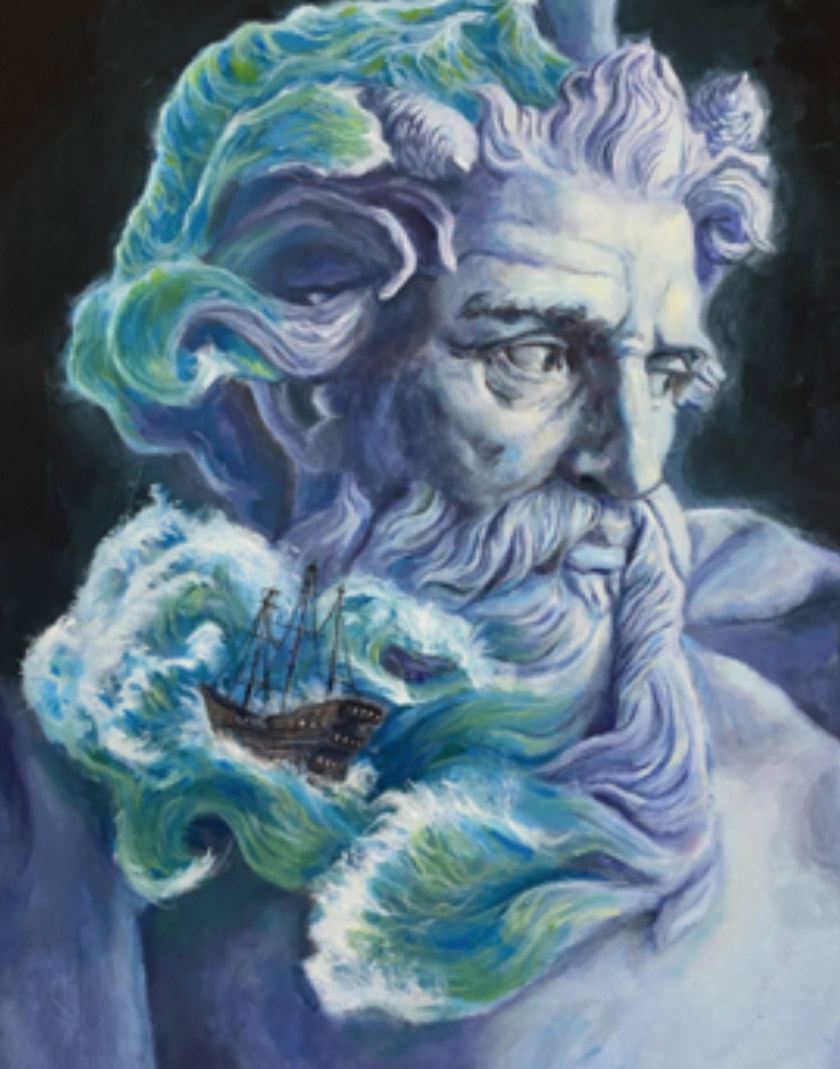 ---
World Book Day at Stoke Damerel
Staff in the English department at Stoke Damerel Community College entered into the spirit of World Book Day on 4th March by dressing up as well-known characters from books.
They met online for a virtual team shot in their costumes before classes began.
Mrs Henderson said: "It was a great way to celebrate the final hours of remote learning with our fabulous students. Year 7 students were invited to dress up too."
The English department posted a range of World Book Day activities on the school website for students, and in the afternoon tutor groups competed in a World Book Day quiz.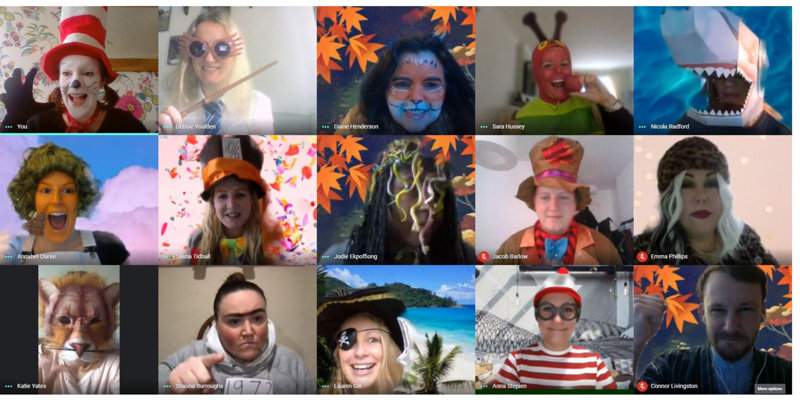 ---
Yate Academy student wins poetry competition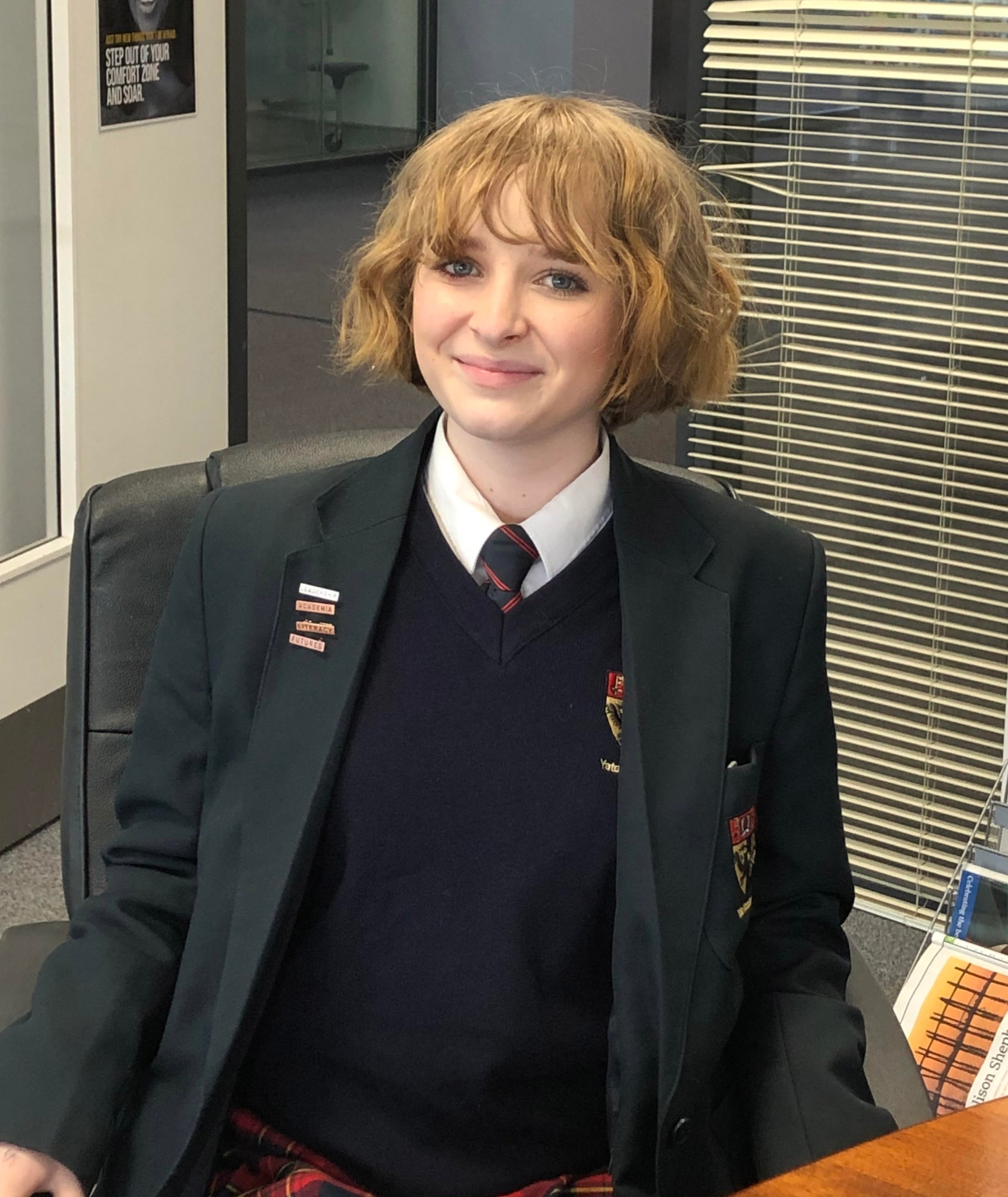 Staff at Yate Academy are always proud when their students take their passion for a subject beyond what they teach in school. Year 9 student Evie has done exactly that with the poem that she wrote and entered into a local competition. She went on to win the competition and is also writing a book, which staff can't wait to read. Here are her thoughts around why she decided to write the poem:
"The coronavirus pandemic has done a great deal to everyone individually, whether that be finding a new style, learning a new instrument, or something slightly less fortunate. But one thing I believe lockdown has done for all of us, is to channel our sense of creativity. I became aware of a competition in my local area of South Gloucestershire, promoting just this for young people under the age of 21. I chose to write a poem about tackling disordered eating, an issue that I feel is far too prevalent in young people, and one that wasn't eased during Covid times. I submitted my poem, and to my delight (and surprise) I amassed the most votes and managed to win. I am really proud to be able to share this with you.
The poem can be found here.