News from our primary schools
Santa Dash at Crown Wood Primary School
Crown Wood held its first ever 'Santa Dash' on Thursday 10th December. The children – within their bubbles – took part in a series of fun activities dressed in festive gear. The children who created the most festive costume were rewarded with a special Crown Wood Santa Dash medal.
Grant Strudley, Headteacher at Crown Wood, said: "It was great to see the children who were at home self-isolating joining in the fun too. We really enjoyed the many photos and video clips that were shared on Edmodo, the school's online learning platform. Despite the damp weather, the children had a great time and it is definitely something we will be doing annually in the future."
---
Green Wrythe children settle into remote learning
Everyone in the Ark Department at Green Wrythe Primary School has been excellent at settling into their school or remote learning routines.
At home, children learn via Purple Mash, a virtual school where teachers can create blogs, set tasks, make videos and upload lessons for the children each day. Each teacher carefully caters for their year group's needs, providing a full curriculum including phonics and maths, as well as other subjects such as science, music, art and PE. There are also daily assemblies and the school's whole class ensemble tuition for trumpets and trombones continues online too.
Green Wrythe parents are being very supportive and are uploading photos of their children completing their tasks and the work that they are doing.
Children in the Year 5 and 6 bubbles who were coming into school also complete lessons on Purple Mash. Last week, they held a 'Mexico day' as part of their learning (pictured below). In the days prior to the event, the children made their own guacamole, which they ate with nachos. They also created papier maché piñatas, which were smashed during their party.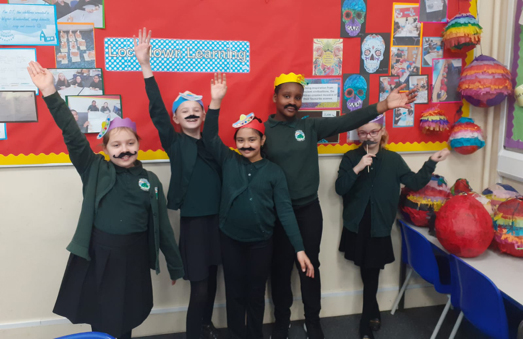 ---
Having fun together at Montpelier Primary School
At Montpelier Primary School, staff recognise how important it is to keep the school community together during these difficult times. While they are working hard to ensure all the children are accessing learning, either on site or remotely, they are also making sure they have fun together too.
Each Friday is now themed to ensure they can all share in something a bit different. Children, parents and staff can take part when they come together for the school's regular live celebration assemblies. Recent examples include Crazy Hair Day and Topsy Turvy Day – when everyone wore their clothes inside out and back to front. The school also has a family fun night planned, via Zoom, where children and their families will be given five minute Junior Taskmaster challenges to complete. Montpelier's Facebook page also shares videos of their own version of Joe Wicks, aka Mo Tricks, who puts the school family through its paces and there is a bedtime story to be enjoyed every night.
Mrs Hunter, Headteacher at Montpelier, said: "Until we can get back together in one building, we will continue to stay connected however we can."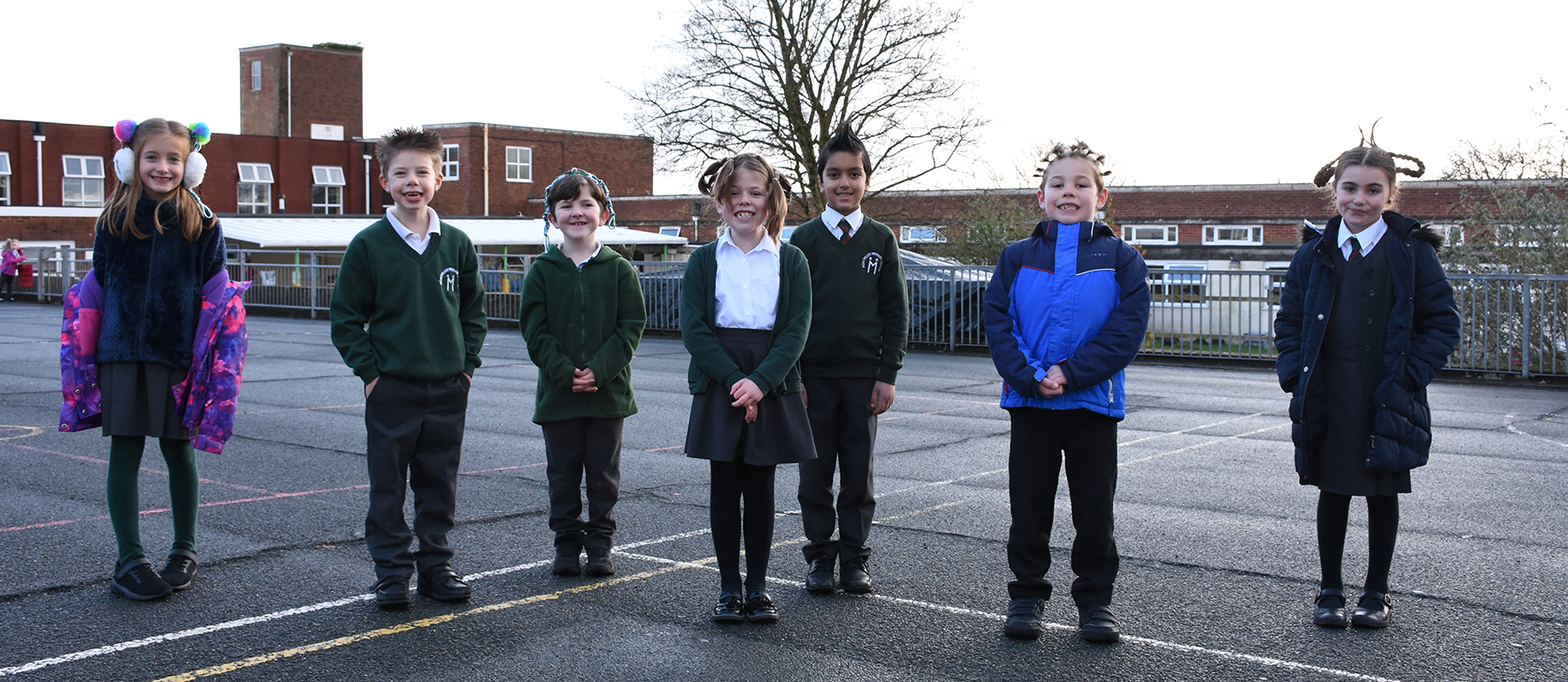 ---
The Tweeddale daily challenge
Tweeddale Primary School's partnership with the Palace for Life Foundation offers a variety of sporting opportunities for their children. The official charity of Crystal Palace Football Club, the foundation helps youngsters in south London through the power of sport.
The foundation has helped the school set up The Daily Challenge, to inspire the children, help them have fun and get them moving while so many of them are learning at home.
Junior Taskmaster and PE teacher, Mr Lacey, and Tommie-Lee (in Year 5) went head to head in the first of the school's daily challenges. The challenge included three tasks: how many sit ups they could each do in a minute, how many press ups in a minute and how many ten metre shuttle runs in a minute. Tommie- Lee gave Mr Lacey a run for his money – scoring a total of 88, and Mr Lacey's score of 136 gave them a combined score of 244.
Families were challenged to see if they could beat Tommie-Lee and Mr Lacey's combined score of 224 – with one adult over 18 and a child under 16 competing in the same way. To enter, the challenges were filmed and sent in to the school. There was a brilliant response, with families taking part and having fun.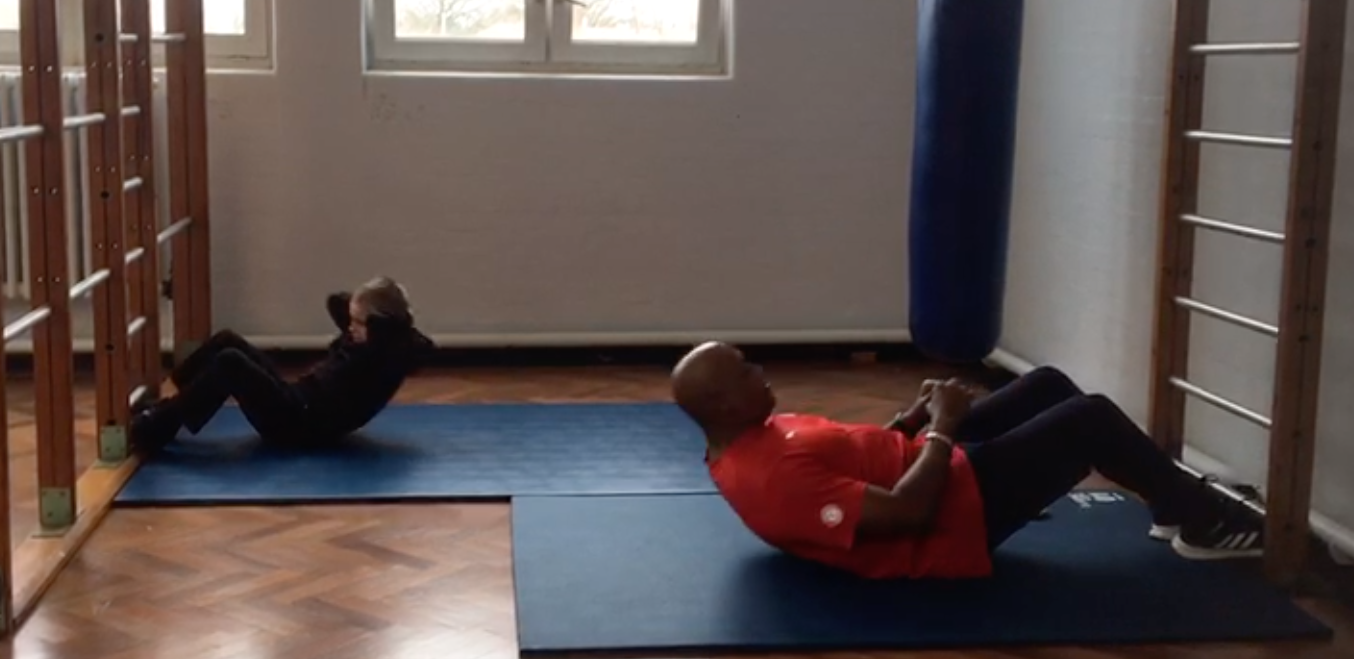 ---
Passionate about reading at Tyndale
Tyndale Primary School is passionate about reading. Staff at the school believe that reading is the vital skill that makes all other learning possible. The staff have further developed their whole school reading programme, introduced a new phonics scheme, improved our writing curriculum and put reading at the heart of everything they do – ensuring all children read for at least 75 minutes a day. As a result, children at Tyndale are impassioned and inspired to read, both for pleasure and to learn new knowledge.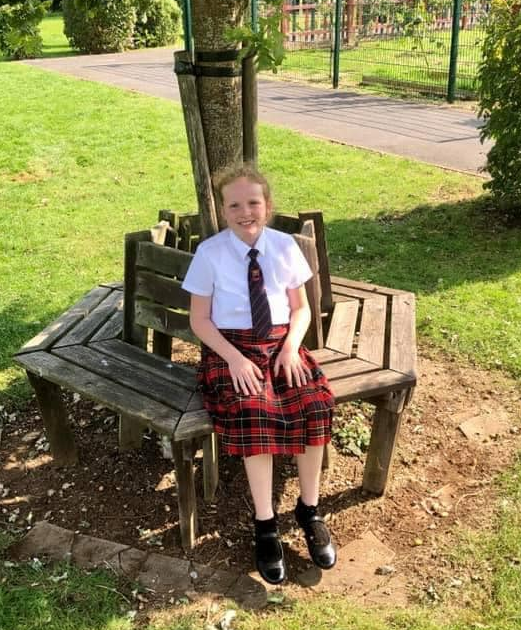 This immersion in the written text has also supported the children to be able to 'write like an author' and has led to regional and national success. Tobias, in Year 1, won a Children's University writing competition and Maisie, in Year 4, won a story writing competition and has also become a published author. She has been interviewed on Bristol Live about her book and the children's author, who set the competition she won, has inspired many more Tyndale children by attending the school as a virtual guest speaker as part of Tyndale's character education programme.
Click here to listen to Maisie's interview.
Maisie's story is featured in the book by RA Powell, called Rainbows During Lockdown, which can be bought on Amazon.
---
Exciting developments in reading at Victor Seymour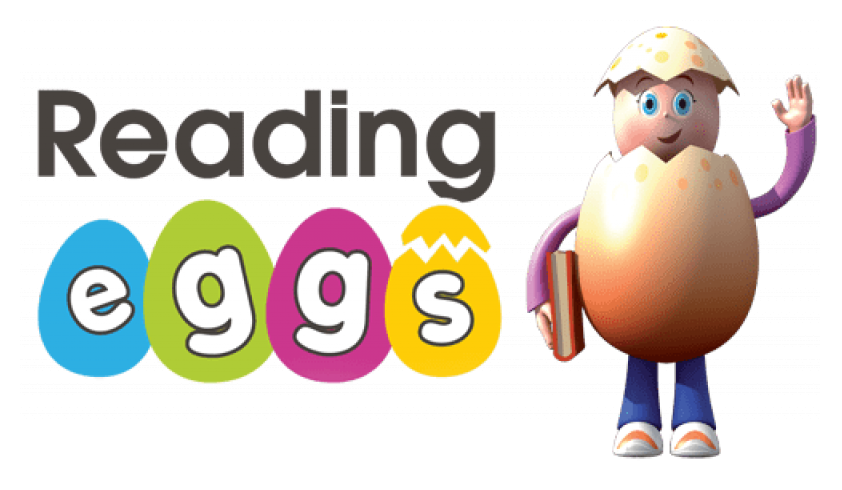 Victor Seymour Infants' School is always looking for new initiatives to further improve areas of the curriculum. Staff were particularly interested in raising the engagement of children reading at home. This year the school introduced Reading Eggs. Reading Eggs was created by a team of teachers, writers and developers to help children become fluent and proficient readers. The multi-award winning, early learning resource supports children with their reading journey with carefully designed online reading books, games and activities that are easy to follow, self-paced, and highly engaging for young learners.
Emma Gauci, Deputy Head at Victor Seymour, said: "The introduction of Reading Eggs at Victor Seymour is not only increasing the engagement of reading at home, but is developing a love for reading amongst our children too. Being able to set assignments, as well as allowing children to move their own learning on through the games, has also supported virtual learning during the school closures."
"Reading Eggs is a hit. He really engaged with it and will be part of our learning routine."
– Year 1 parent
"I just wanted to let you know my son is really enjoying Reading Eggs. He has asked to do it every day and once twice a day. He started on lesson 21 and is now on lesson 26 and has 640 eggs."
– Year 1 parent
---
Wellbeing sessions at Wildmoor Heath
At Wildmoor Heath School, the emotional literacy support assistant (ELSA) has introduced a daily wellbeing session from the ELSA Support Network. The sessions are run in class for those children attending school and are also loaded onto Edmodo, the school's remote learning platform, for children at home to access and use. The school has also created well-being sections on its website, under pastoral and COVID-19, where these, plus other resources, can be found. The focus is on boosting children's wellbeing, both social and emotional, through a friendly character 'dot dude'. Each session enhances children's emotional vocabulary, includes self-affirmations and an activity to boost self-esteem.
Wildmoor Heath's school motto is 'Reach for the Stars' and their five values are Respect, Empathy, Aspirations, Courage and Honesty. The children love the themed day names which they now know off by heart:
Mighty Mondays – the focus is on bravery and confidence. Children focus on that strength of character and will find ways to increase their confidence, courage and social skills. This ties up with our Courage value.
Thoughtful Tuesdays –the focus is on being thoughtful and kind. How they can help others and think about other people's feelings. This ties up with our school value of Empathy.
Wishes Wednesdays – the focus is on goals and wishes. How they can set a goal and reach that goal. How that will make them feel. This ties up with our Aspirations value.
Thankful Thursdays – the focus is on gratitude and looking for those little things we appreciate. This will help their positive outlook on life. This ties up with our values of Honesty and Respect.
Friendly Fridays – the focus is on friendship and how connecting with friends is important for their wellbeing. It will also look at qualities of friendship. The ties up with our values of respect, Honesty and Empathy.
The Year 4 and 5 bubble are pictured above in their 'Mighty Monday' pose.
---
Promoting language through quality interactions at Woodlands
"Adult-child interaction is not a static process, but a dynamic and fluid activity which is dependent upon the context and the child's needs. There is not one way of interaction but many." – Fleet, M quoted in Dunkin, D, Hanna, P (1995) Thinking Together, Quality Adult: Child Interactions NZCER
At Woodlands Primary School, we continuously reflect on our interactions with children in Early Years to ensure we are meeting the needs of all children, beginning with a focus on listening and attention through fun and stimulating 'attention bucket' activities. Through such activities, we can introduce new vocabulary, model speech sounds in an engaging way, appropriate to a child's current stage of language development. We also use every opportunity through play to model and extend language by commenting rather than questioning, enjoying moments of sustained shared thinking with the children.
By providing this range of one-to-one, small group and larger group activities, both adult-led and child-led, we can ensure that we are meeting the needs of those children who may find larger group times intimidating or may have English as an additional language, whilst ensuring we challenge those children who are ready to confidently share their ideas and engage in conversation. Most importantly, we listen and we allow for 'pauses' so the children have time to process their thoughts. When the children are ready we use Phase One Phonics, which we believe is another tool in the language development 'tool box'. In the images below you can see children enjoying a game called 'describe it and find it' through which the children learn to extend their sentences.
"It's got a black tail and it's got four legs and it's got a long mane and hooves, neigh."
"It has four legs and it's orange and it has black stripes, raaaaa."
All the children laugh when Mrs Reed guesses incorrectly – essentially our greatest language acquisition tool is to make it fun!