News from our primary schools

Eco Warriors at Crown Wood
Some of our hard-working Year 6 pupils at Crown Wood Primary School formed its first ever Eco Council this year. The Eco Warriors took part in a national project called Dirt Is Good and are using a bursary, from the project sponsors (Persil), to help leave a fantastically positive legacy in several ways.
School – They will be hosting an assembly for all Year 6 girls on Thursday 15th to present their research into plastic-free sanitary products. They contacted several companies and received lots of free samples. They will be using some of their bursary to purchase extra supplies for the school's 'Red Box' as they were keen to improve emergency access for all of Crown Wood's female staff and pupils. Their assembly will also be available for new Year 6 girls next summer and they even plan on talking to their new secondary schools about their research too!
Community – The pupils started to organise a Lake Clean Up Day at Savernake Park and had contacted their local MP, who was very impressed with their idea. Unfortunately, this is on hold due to COVID restrictions. However, the Eco Warriors researched what equipment would be needed and will be using the remaining bursary to buy grabbers, so that the new members of the Eco Council can still go ahead with the event in September.
Global – The Eco Warriors researched worldwide sanitation issues that affect developing countries. The Eco Council will be suggesting to the new members in September to work towards 'twinning toilets' with an impoverished family in a developing country. They are currently working on some fundraising ideas so that the new Eco Council's donation can be used to provide clean water, basic sanitation and hygiene education in a country of their choice.
Their teachers have been very impressed with their maturity, drive and passion. The Eco Warriors should be extremely proud of their achievements so far, especially when they presented to a nationwide celebration event and explained their project to schools from across the UK.
---
Green Wrythe says goodbye to Year 6 with a fun-packed week
Year 6 children at Green Wrythe Primary School had a fun-filled, action-packed leavers' activity week. From travelling to Brighton on Monday morning, to sleeping over at school on Friday, Eagles Class had a fabulous week and created many happy memories to take with them to secondary school.
---
Montpelier's children enjoy sports day
Over the past couple of weeks, children at Montpelier Primary School have taken part in a variety of sporting events for their sports day. Although things looked slightly different this year, the children still demonstrated outstanding sportsmanship; the resilience and perseverance to do their very best and the team spirit that Montpelier is renowned for shone though in abundance. From sprints to egg and spoons and relays to sack races, the children did themselves proud. There is one particular group of children who came through as superb leaders through the individual year group events. The school's very own sports leaders did an amazing job by facilitating the races, calculating the scores and enabling the events to run without fault. Despite the different approach this year, the MPS family has shown time and time again that they are unstoppable.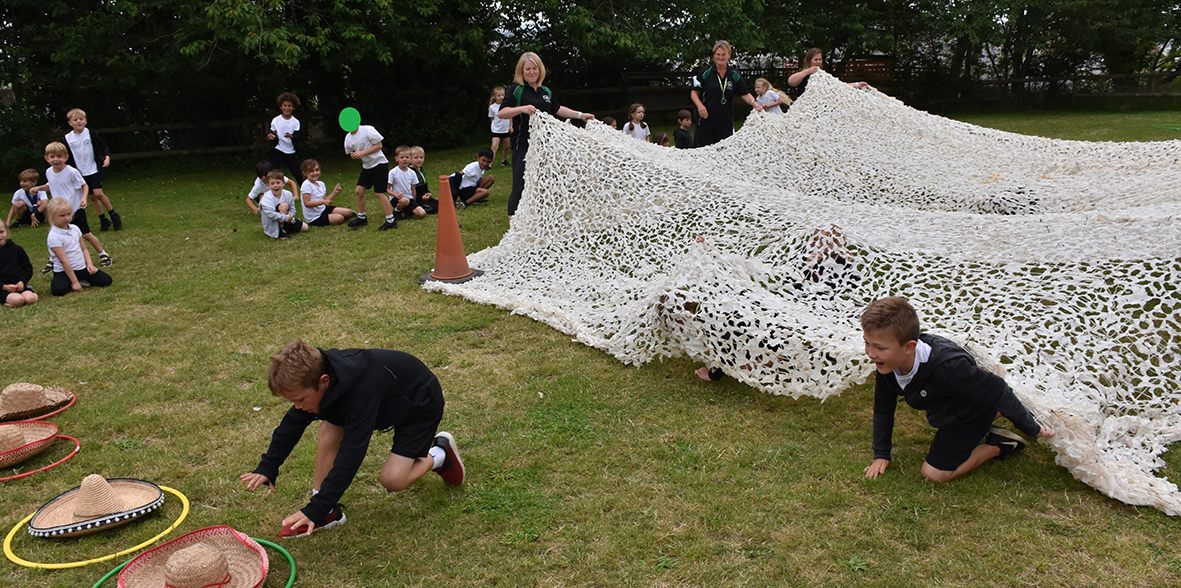 ---
Tweeddale takes part in 100 Challenge for Captain Tom
At the end of June, children at Tweeddale Primary School took part in the 100 Challenge in memory of Captain Sir Tom Moore.
The children were challenged with walking 100 miles across three days as a year group, with some children even deciding to run the course! The event saw them completing at least 15 laps of the playground. They really enjoyed taking part and had a brilliant time fundraising for a local cause. They raised the amazing amount of £3,705.09!

---
Tyndale recognised for outstanding Early Years provision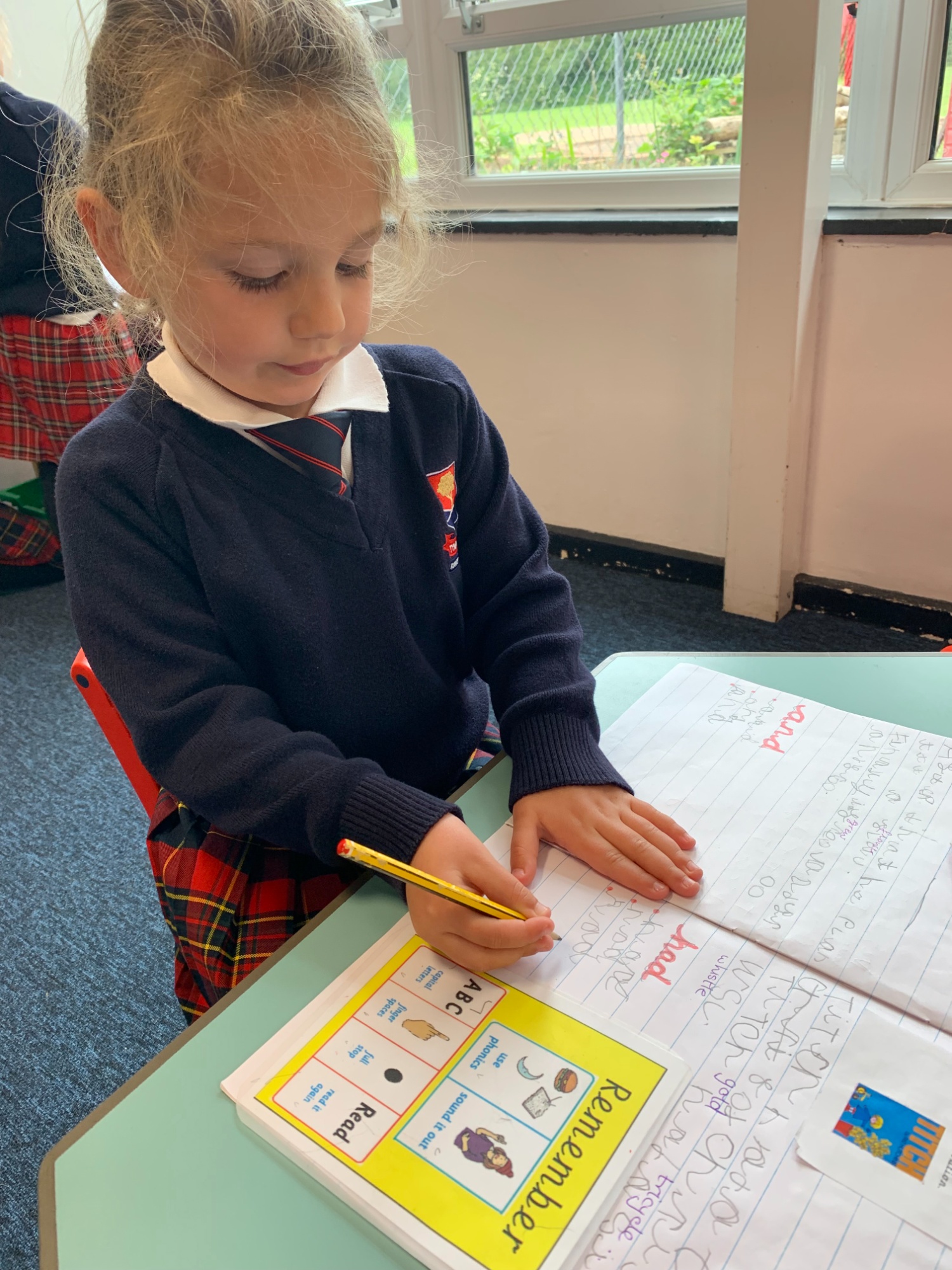 Tyndale Primary School prides itself on the outstanding transition provision it provides children coming into the school. Led by Rachel Milverton, Early Years Lead, the Early Years team has offered phonics teaching support to its feeder preschools to get a head start on reading. The school has taken a unique approach to Early Years provision by creating a Reception/Year 1 hub starting in September. This will provide targeted extensive interventions to assist children with literacy, numeracy and phonics, but more importantly will support the social and emotional development of children following the pandemic. The school's intake has doubled in a year, which is partly due to the accelerated progress reflected in teacher assessed data. The school's success has featured in the local press, and you can read the article here.
---
Staff at Victor Seymour raise money for hospice
Members of staff at Victor Seymour Infants' School walked 160km each in June to raise money for Shooting Star Children's Hospices. Mrs Francis, Mrs Rustagi, Miss Wiltshire and Mrs Adkins in Lime Class together raised an amazing £1,651. Congratulations to the team!
---
Reading is a priority at Woodlands
Reading is a priority at Woodlands Primary School. Staff believe instilling a love of reading at an early age gives children a head start on expanding their vocabulary and building independence and self-confidence. Reading begins in Reception, with a robust synthetic phonics scheme alongside fully decodable books, with an emphasis on keep up rather than catch up. Alongside this, staff recognise the benefits of reading for pleasure.
Comments from Year 1 children when completing a book talk activity:
"It fills my head with imagination."
"I can pretend to be the person in the story because they seem like me."
"I like going into imaginary worlds and exploring different places I've never seen."
This year, the school has focused on marginal gains, as highlighted by Alex Quigley during a reading conference. They call them their #1%-ers. The school currently has 31 #1%-ers, which include virtual libraries, Masked Reader, Ready Steady Read, Reading Picnics and Dress Up for DEAR time, to name a few. Shakespeare Week went down a treat with the children – they are still talking about it now!
In September, Woodlands will also be focusing on Book Talk, teachers' knowledge of children's text and pedagogy along with independent reading time. The school will focus on social reading environments, following research by the Open University and Professor Theresa Cremin, who says: "Social reading environments are key to creating richly reciprocal reading communities."
It's going to be an exciting year of reading at Woodlands!