News from our primary schools

Crown Wood develops its online learning platform
Children and staff at Crown Wood Primary School have been thinking about how they can use the school's online learning platform, Edmodo, more effectively. Feedback from the parent survey in summer 2021 stated they would like to know more about what the children are learning in school each week and also to see more of their work.
The school has set up a working party of teachers whose role is to research how they can use Edmodo to support parent engagement. The teachers continue to use things that worked during lockdown but would like to develop this further. They have already established using the platform to set home learning and showcase learning within wider curriculum work. The working party is now busy asking many questions:
Could each year group share information about what is being covered at the start of a unit of work or teaching 'cycle'? This could include sharing work.
How do we ensure this does not become time consuming and/or an unreasonable amount of additional workload? This may be around the frequency of posting, what is posted and how much is posted? Could teachers take it in turns? Could some of the work be delegated?
How do we ensure parents do not inundate teachers with messages or the site becomes a virtual discussion forum?
How do we manage parent expectations? How do we ensure teachers do not feel compelled to read/respond out of normal hours?
The working party is coming up with proposals and speaking to colleagues, ready to report back to senior leaders. Its aim is to set up any new plans after half term.
---
News from the Rainbow base at Green Wrythe
The Rainbow base at Green Wrythe Primary School was fortunate to receive capital funding from the local authority to enable some of the base classes to receive a much needed refurbishment. The refurbishment has helped to reduce sensory input and has provided a sensory pod for children to use to calm themselves.
The Rainbow base was also celebrating its Plant World and Sensory Garden, which won second place in the borough's 'Sutton in Bloom' competition this year. The garden areas are an amazing resource and support many of the children with their sensory needs. The school has also grown a range of foods – courgettes, raspberries and carrots – which the children have then tasted in class.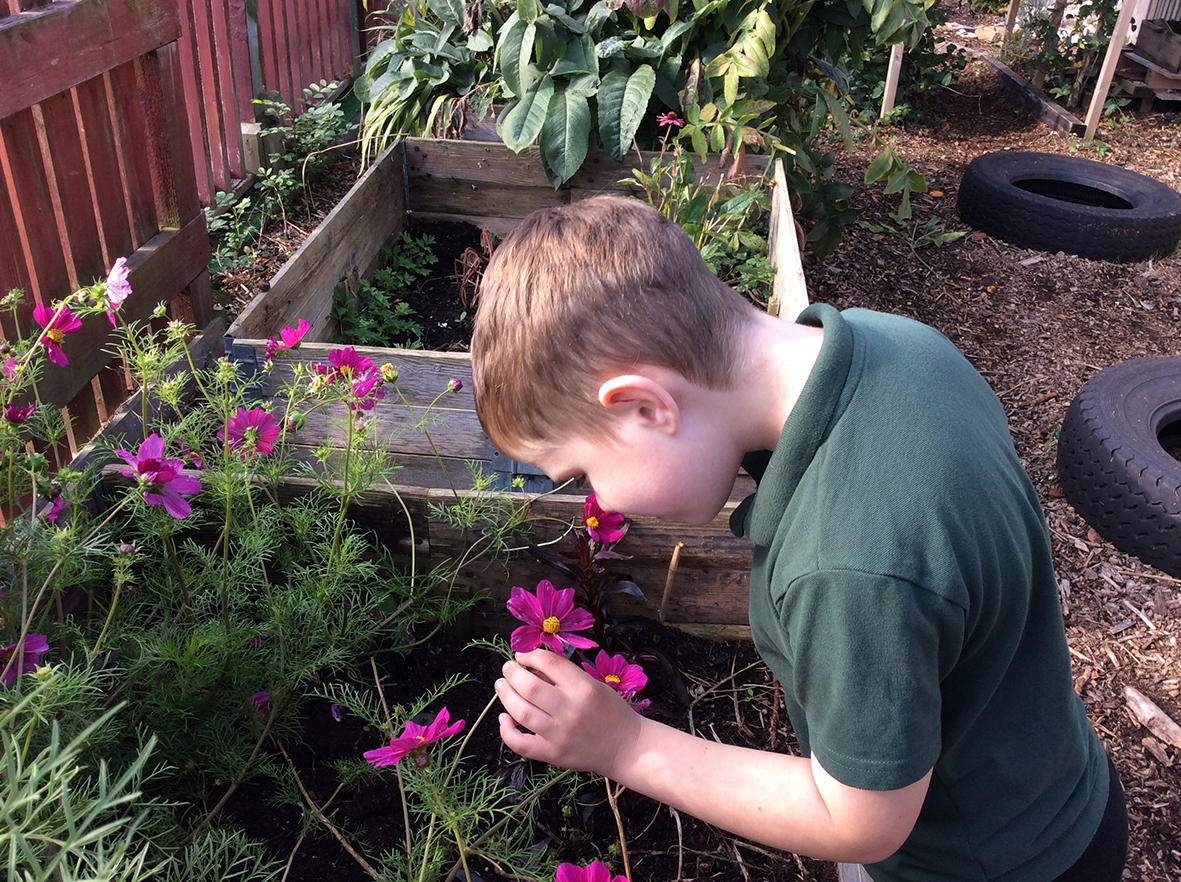 ---
A great start to the new school year at Montpelier
Montpelier Primary School is always such a happy place and the beginning of a school year is no exception: it is the time of the year when the Montpelier community grows dramatically and new opportunities are just around the corner. Children and families in the Foundation stage have begun their journey at the school and have settled into the Montpelier family superbly. Children from across the school have been developing their curiosity, creativity and confidence. In particular, Year 4 completed their 'Museum on the March' and were joined by a Roman soldier. It has been a great start to the new academic year.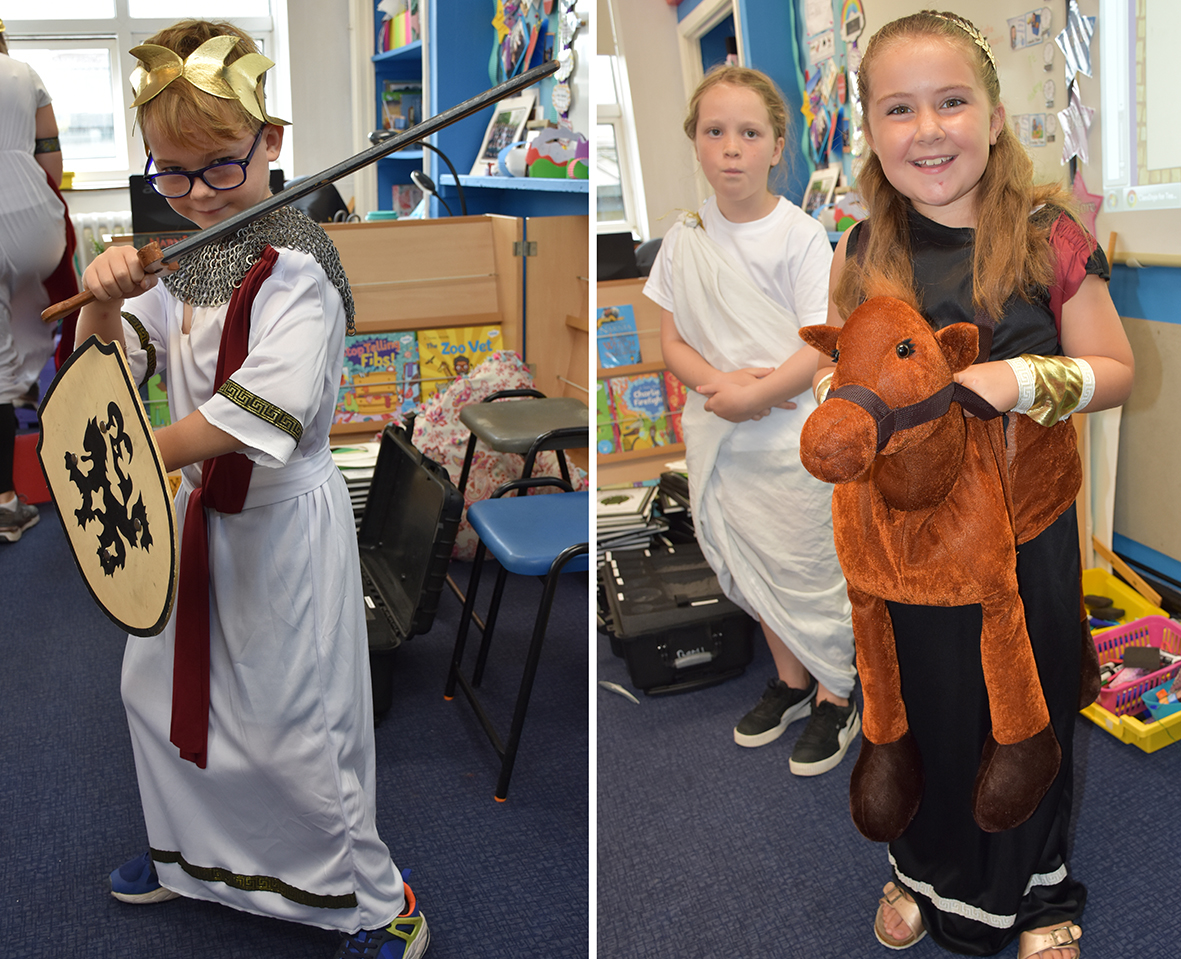 ---
Tyndale recruits new pupil leadership team
Tyndale Primary has recently recruited a new pupil leadership team for the new academic year. Due to the high number of outstanding letters of application received, the school decided to recruit a deputy head boy and a deputy head girl, in addition to head boy and head girl in Year 6. Many of these children dedicated their own lunch and break times to work on their applications.
Children in Years 3 to 5 inspired their peers with a speech about their philosophies and vision for the role of school council representative and answered questions from their staff and other children in front of an audience. The children listed some phenomenal ideas on how they would contribute to change projects to improve our school or local community. All children who expressed interest were visibly beaming with passion and pride for their school. The courage and commitment they displayed was amazing.
---

Year 6 at Wildmoor Heath enjoy challenges in Snowdonia
Wildmoor Heath's Year 6 learners spent a week at the Rhos-Y-Gwaliau Centre in Snowdonia National Park. This is a unique week of adventurous, risk-taking activities which help to build teamwork, resilience, stamina and determination. All the children participated in a wealth of exciting activities including gorge canyoning, Via Ferrera, mountain climbing, canoeing and bush craft. The programme is challenging and pushes them all to their limits. The centre staff were delighted with the response of our Year 6 children and were very impressed with their positive learning attitudes, incredible behaviour and enduring teamwork. Wildmoor's Forest School's lessons have prepared them well for the great outdoors and they brought back new skills to share with other children and staff.
---
Children at Woodlands explore the local area
This term children at Woodlands Primary School in Yate have undertaken a study of Yate past and present. Subjects being investigated include the mining industry, the railways and Kingsgate Park. They have been fascinated by the local topic and were amazed to discover through the use of old maps and photographs that there used to be an airport on the outskirts of the town, and that bombs fell in the area during World War 2.
It is hoped that by using old maps and photographs (the map was acquired from a German record office in the 1980s, courtesy of Yate Heritage Centre), children will learn new skills and be able to learn more about the town in which they live.
Headteacher, Rachel Dean, said: "Bringing history and geography to their doorstep has been really interesting and will help them to have a greater understanding when studying other areas and countries."