News from our primary schools
Bandon Hill Meadow Field celebrates learning
This year, Bandon Hill Meadow Field has been holding a series of events and workshops to encourage parents to visit and see the learning that is taking place. Last term, staff carried out their second learning trail of the year, with a focus on how to teach spelling, punctuation and grammar across the school.
Each year group, from Reception to Year 6, chose a group of children to stay behind after school and demonstrate what they have learnt during their SPaG lessons. The children were able to explain to parents how they have built upon their learning from the previous year and parents were given some tips and games to do with their children at home.
---

Crown Wood children have fun-packed week in Wales
At the end of January, Year 6 children from Crown Wood Primary School set off on an exciting adventure to Rhos-Y-Gwaliau, Wales.
Sophie:
Throughout the week, I conquered my fears and stayed determined to achieve many challenges. It was the trip of a lifetime: I became more confident and resilient as the week passed by.
One of my favourite activities was canoeing. Once we were all geared up in our waterproofs and wellies, we were ready to go. The journey to Bala Lake was only about 15 minutes in the minibus. We began by carrying four extremely heavy canoes down to the edge of the water. Next, Hugo (our instructor), showed us how to tie two boats together using a plank of wood and some rope. Our canoe had a great selection of people on board: me, sitting on the plank of wood; Dylan, who was in front of me; Alex, who was sitting behind me; and Hugo, who was at the front and leading the way. It was difficult getting to grips with the paddling but we worked collaboratively and helped each other along the way.
Ayda:
The next day, we were told that we would be gorge walking. At around 2.00pm, we stood in front of a rushing, noisy river. Vito (our instructor) told us it was infested with eels that eat welly boots. I hoped he was joking! We clambered in one at a time. In the first few minutes I was in the gorge, I felt several emotions: shock, due to how strong the current was; extreme fright of the thought of eels in the water; and curiosity as we ventured into the unknown. We walked over pebbles and across jagged rocks. I fell in several times becoming freezing and sodden. However, the experience was phenomenal!
Daniel:
One day had passed since the mine exploration and I was ready for more. Today was the mountain walk, so we packed our lunch, flasks and extra fleeces. The drive was slightly longer today – about forty-five minutes. When we arrived I was so glad to get out of the bus and breathe in some fresh air. After a quick stretch, we began our walk.
Our journey took us along a steep, windy path. However, occasionally there was a stretch of flat ground where we were able to pause for a moment. It was an even bigger relief when we finally stopped for lunch! We actually began to get quite cold so it wasn't long before we set off again. As we climbed higher and higher, the mist grew thicker and thicker – the visibility was terrible. That said, we were determined to continue to the summit. When we did finally make it, a great sense of achievement filled my soul – we had done it! The way down was a lot easier. What a day!
---

Green Wrythe celebrates World Book Day
Children and staff at Green Wrythe Primary School celebrated World Book Day on Thursday 3 March.
In the Rainbow ASD base, children and staff shared their favourite books together. In Ark, the Early Years Foundation Stage had great fun dressing up as their favourite book characters. Children from Year 1 and 6 visited the local library and every child received a free book. In Year 2, children created their own bookmarks, completed a world book day quiz and wrote a book review on their favourite books. A virtual visit from author Luke Temple, the author of 'The Bubbler Monster', brought lots of excitement in Year 3 – where they created their own monster by watching and listening to instructions from the author and learning about his illustration process. Children also created a 'Marvellous Medicine for Grandma' with George's help. They visited Reception Class to read with others and shared their favourite stories. Year 4 enjoyed learning about Alice in Wonderland, and they read with Year 1 children and made their own Queen of Hearts' tarts. Finally, children in Year 5 took part in a workshop to create their own 'portal' story. The winners received a golden ticket to buy a new book of their choosing.
---
World Book Day fun at Montpelier
Confidence, fun and laughter shone through during World Book Day celebrations at Montpelier Primary School. Children (and staff) were eager to walk the costume catwalk; some participated in a Harry Potter themed yoga session; Year 2 children revelled in the exciting technology of using a green screen to enhance their characters; Year 4 tucked into their book buffet and the whole school took part in its very own version of the Masked Reader.
---
Tweeddale children are Romans for the day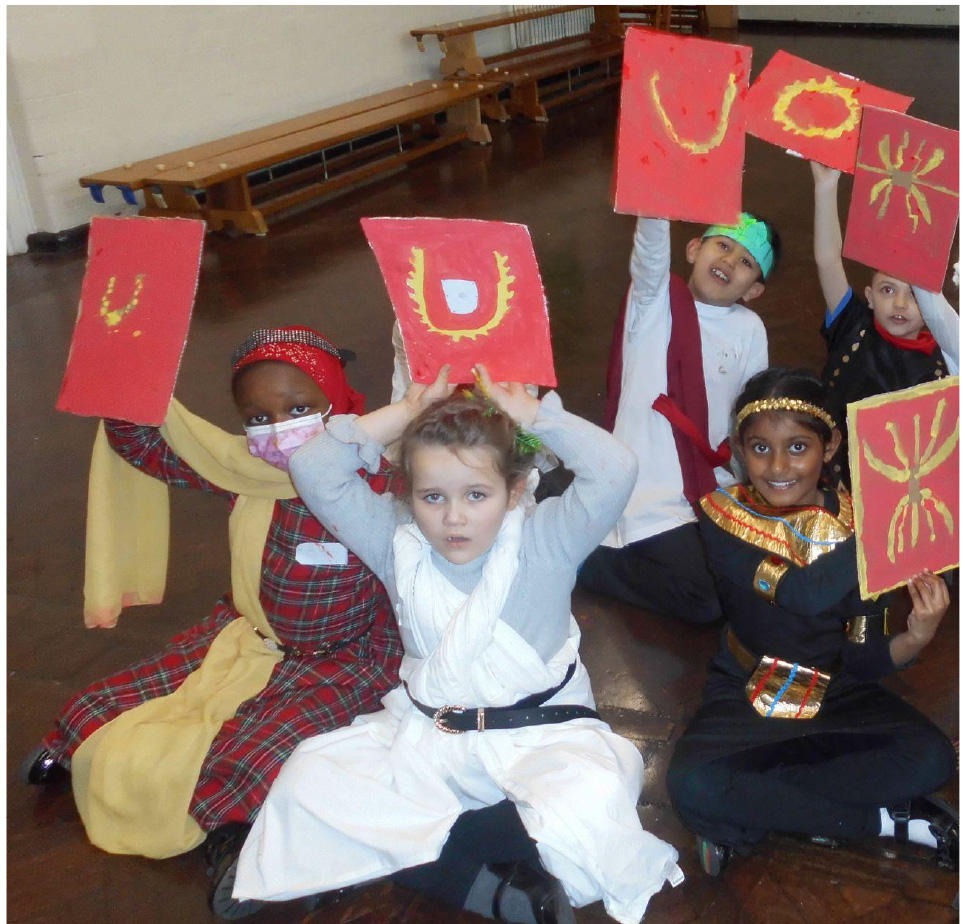 Year 3 children at Tweeddale Primary School recently became Romans for the day. They spent the day dressed up as Romans and learnt about life in Roman times. After deciding on their Roman names for the day, they learnt about Roman numerals, the Roman army and Roman sports. The children made their own shields and learnt to march together and form a 'testudo'. To finish the day, the children enjoyed a Roman-style banquet with common foods of the time.
---
Inclusion at the heart of everything at Tyndale
Staff at Tyndale Primary School have been putting inclusion at the heart of everything. It is an inclusive school, where every student has real learning opportunities.
The Primary Learning Centre (PLC) at Tyndale has proved to be a huge success. It includes a nurture room, a life skills room and an intervention room. Daily, a small group of SEND children access explicit teaching of life skills, national curriculum content taught in a practical way and time for self-regulation and emotional coaching. Other children also use the PLC for SEN provision and external sessions, such as dog therapy and play therapy. The centre enables children with a very high level of need to work successfully alongside their mainstream peers.
Tyndale also recognises that it is all children, regardless of SEND, that need to be given the best possible education so that they can achieve their full potential. This includes, but is certainly not limited to, providing challenges for our children working above age-related expectations, supporting children who are experiencing periods of emotional distress, and promoting the acceptance of diversity. By promoting inclusion, learning barriers are removed and all of our children are able to achieve and grow throughout their time at Tyndale.
---
Community is core at Wildmoor Heath School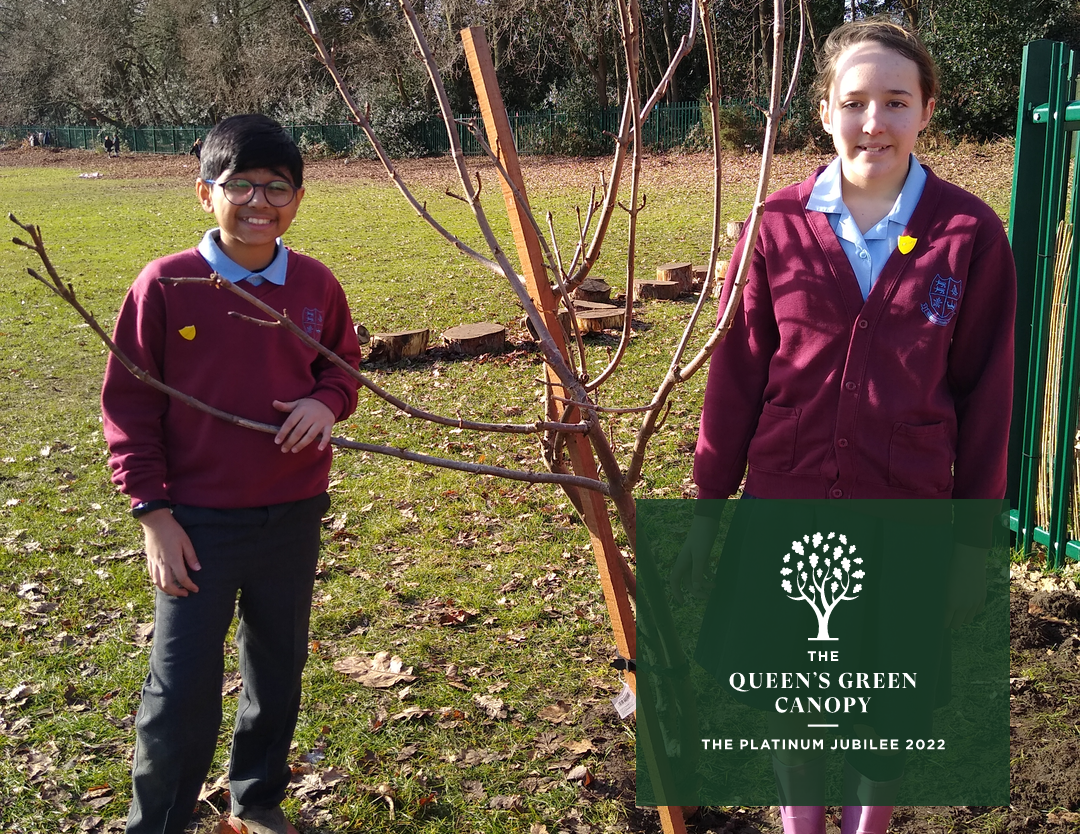 At Wildmoor Heath School, staff are developing responsible and caring young citizens through two of its curriculum drivers, community and environment.
Community is core as children at the school learn how to support their local and national communities and to appreciate the global community they share. A second driver is environment, and Wildmoor learners are highly active in protecting and developing nature for future generations.
Here are some of things they have worked on so far this year:
Locally, Wildmoor children took part in a 'Reverse Advent Calendar' collection throughout December 2021, bringing in foodstuffs for local foodbanks. They delivered three full carloads to Crowthorne Foodbank and distributed packs to local families.
Nationally, since September 2021, the children have raised over £1,500 for charities such as Children in Need, through sponsored walk and event days.
Internationally, the children have a strong awareness of international events and collecting clothes for international humanitarian aid, including currently for refugees from Ukraine.
From an environmental perspective, Year 5 children are the school's eco pioneers and guide younger children on weekly litter-picking lunch hours. Beyond this, we are developing our natural environment; each class will be planting a copse of native trees in the coming months on the school field, as part of the Queen's Platinum Jubilee 'Green Canopy' initiative. The trees have been donated by The Woodland Trust as part of its #BigClimateFightback campaign. Wildmoor Heath's Head Girl and Boy started the project by planting a Sweet Chestnut. (photo to be included). During 2021 we also planted 235 trees as part of the Plant Britain campaign.
Headteacher, Leslie Semper, said: "We are really proud of our pupils' citizenship skills across all age groups."