News from our primary schools

Bringing history to life at Crown Wood
Staff at Crown Wood Primary School believe that history is one big story, filled with important people who did many great things - scientists, writers, rulers, explorers and artists.
Children in key stage 1 at Crown Wood recently enjoyed exploring their curriculum topic about 'People from the Past'. The children learnt about historical figures such as Rosa Parks, Amy Johnson and Albert Einstein. By learning about these historical figures and what they did, they were able to learn about the qualities that make someone great. To mark the end of the unit the children and staff dressed up as their favourite historical figures. They all had a fun-filled day debating who was the most influential.
---
World Autism Awareness Week at Green Wrythe Primary School
To celebrate World Autism Awareness Week (29th March to 4th April 2021), the children in Ark and Rainbow together with staff at Green Wrythe Primary School took part in a Super 7 Challenge to raise awareness and raise funds for the playground, plant world and sensory garden in the school's ASD base.
Here are some of the Super 7 challenges the children took part in:
Throwing 7 bean bags into a box/balls into a hoop
Doing 7 star jumps
Building a tower with 7 blocks and knocking it down
Art activity related to the number 7 – a rainbow has 7 colours
Tasting 7 food items
Singing 7 songs
Dancing/yoga/workout for 7 minutes
Trace/write 7 letters/words
Running around the playground 7 times
Writing a story with 7 words
Reading 7 books.
In total, the school raised £216, which was a fantastic result.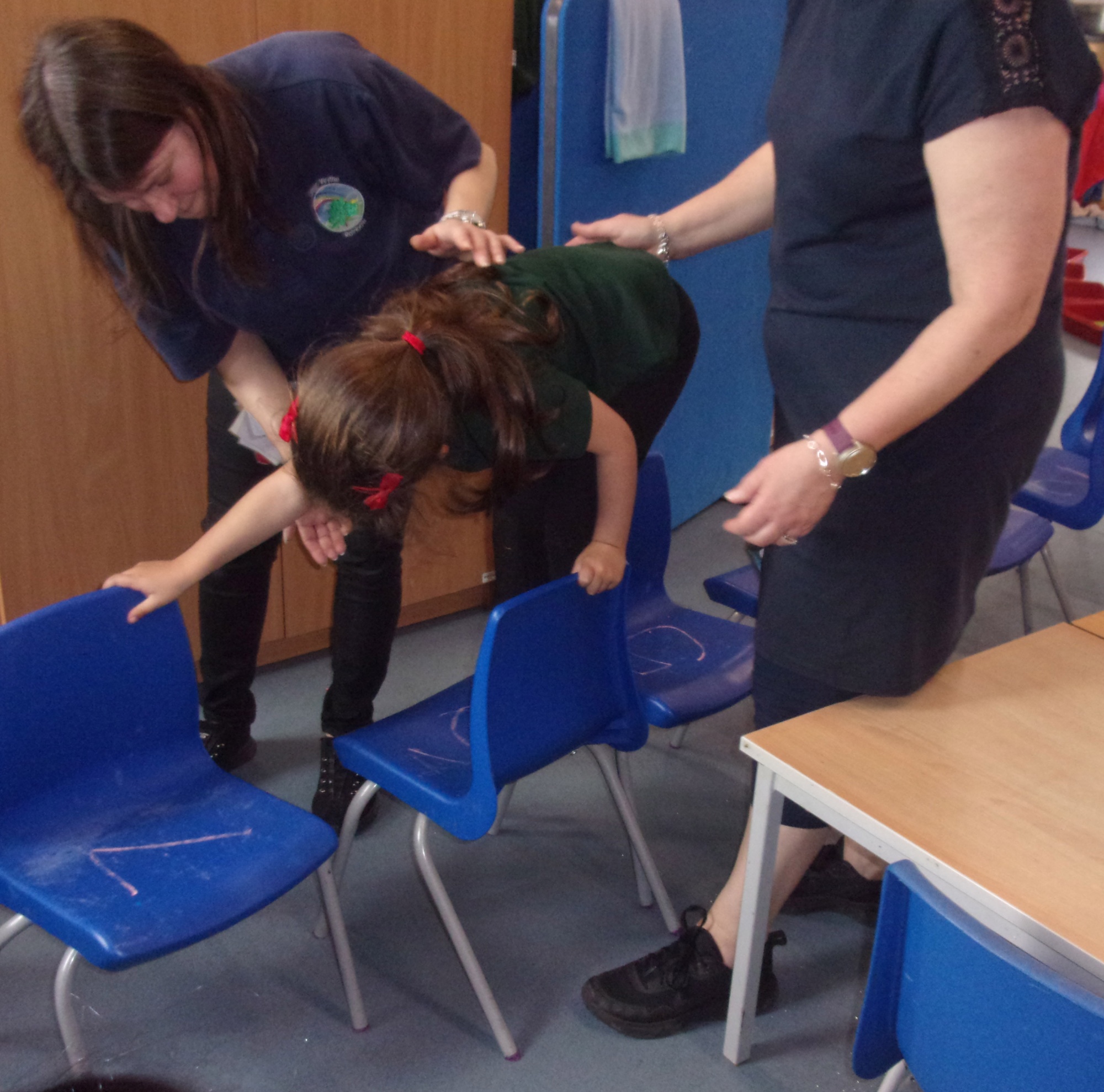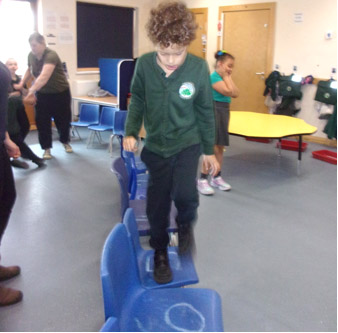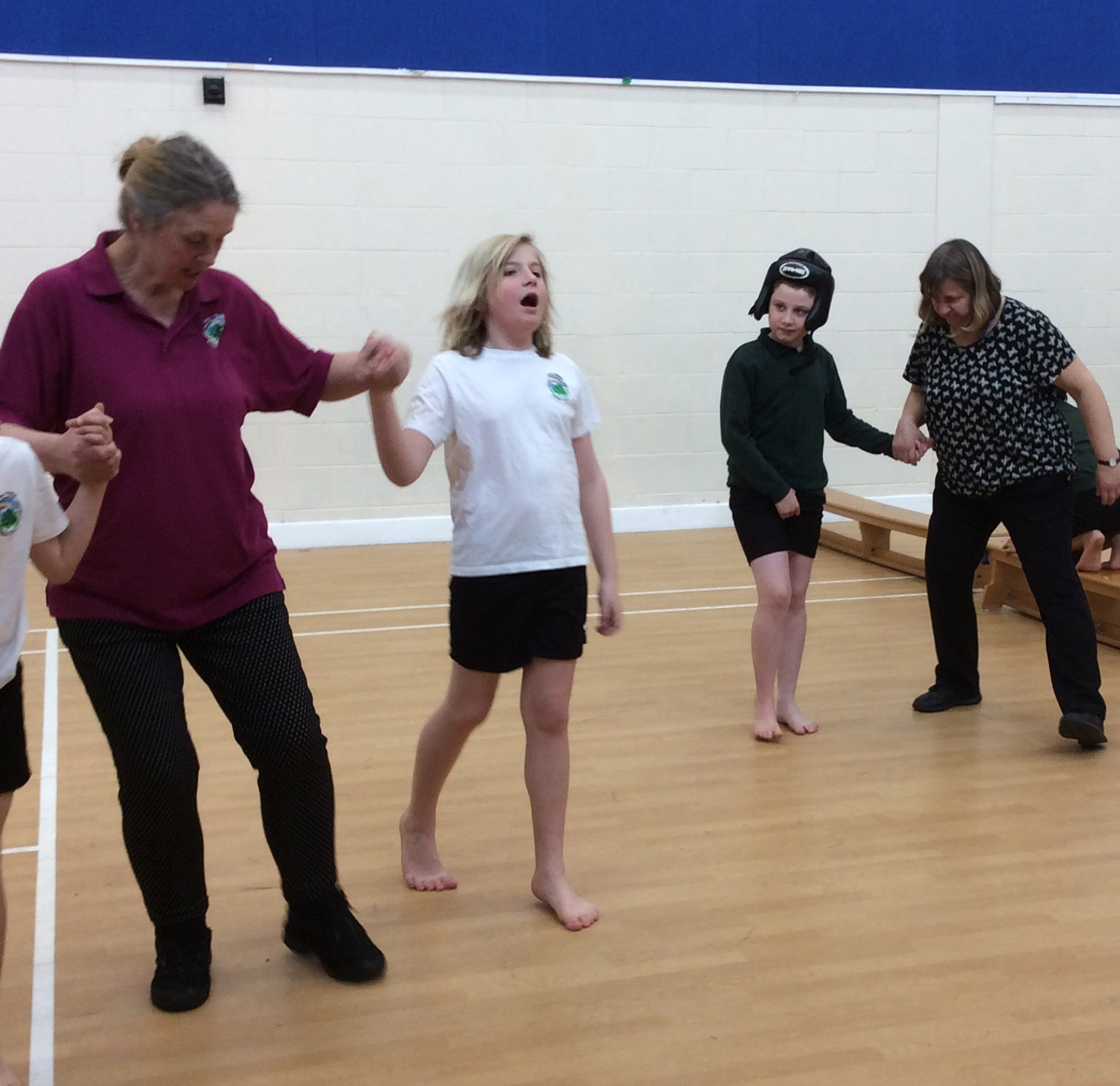 ---
Montpelier Primary School launches Project Playground
On Wednesday 24th March 24, Montpelier Primary School launched its 'Project Playground' and they are definitely dreaming big! Their aim is to revamp the three playgrounds with an injection of colour, fun and activity. Project Playground has been in planning for the past year – the school has dedicated school funding and, alongside this, the PTFA have committed their funds to getting the project off the ground. In addition, they are fundraising to purchase large-scale play equipment to keep the children active and healthy outdoors. In less than 30 days, the school community has donated and raised well over £1500, with the total growing every day.
With the restrictions on our daily lives and the way back to hosting whole school family events determined by measures beyond our control, the school has asked its children and families to raise funds in any way they can, with the funds raised being paid into Montpelier's Virgin Money Giving fund.
Aaron West, Deputy Head Teacher at Montpelier, said: "We have seen a wide and wonderful array of fundraising events ranging from orange juice stands in local areas to jokeathons via Zoom. We are so proud of the love and support our local community has shown us and we look forward to putting our plans into action."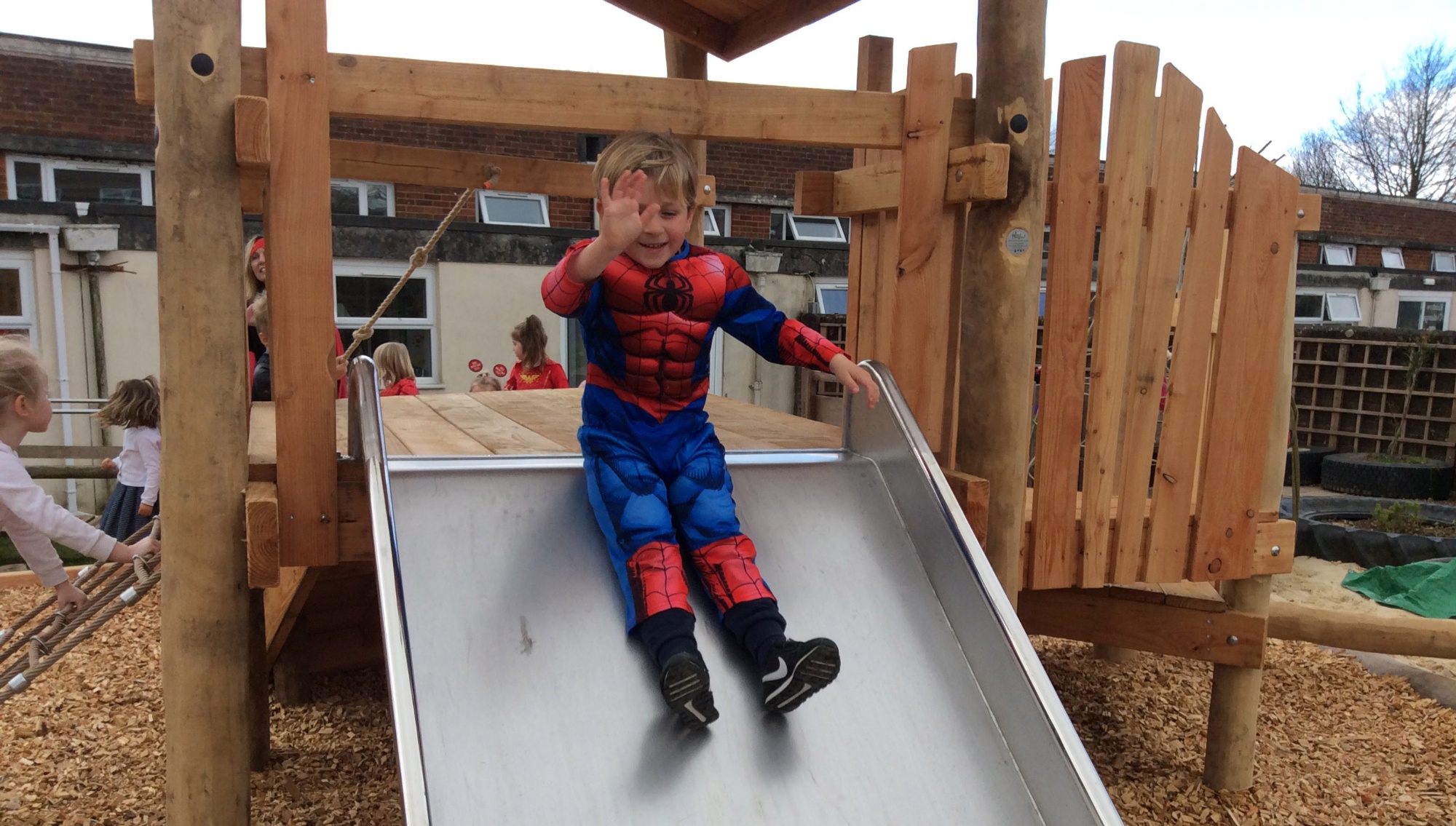 ---
Tweeddale receives laptop donation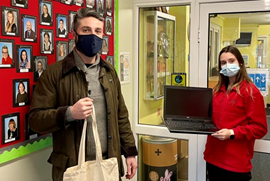 Staff and children at Tweeddale Primary School were delighted when Adam, Alan and Vision Teaching kindly donated a Dell laptop to the school. They also raised money to fund the clean up of the laptops and computers that have been donated to 60 schools so far in London, which amounts to an amazing £50,000 worth of equipment.
---
Character Education at Tyndale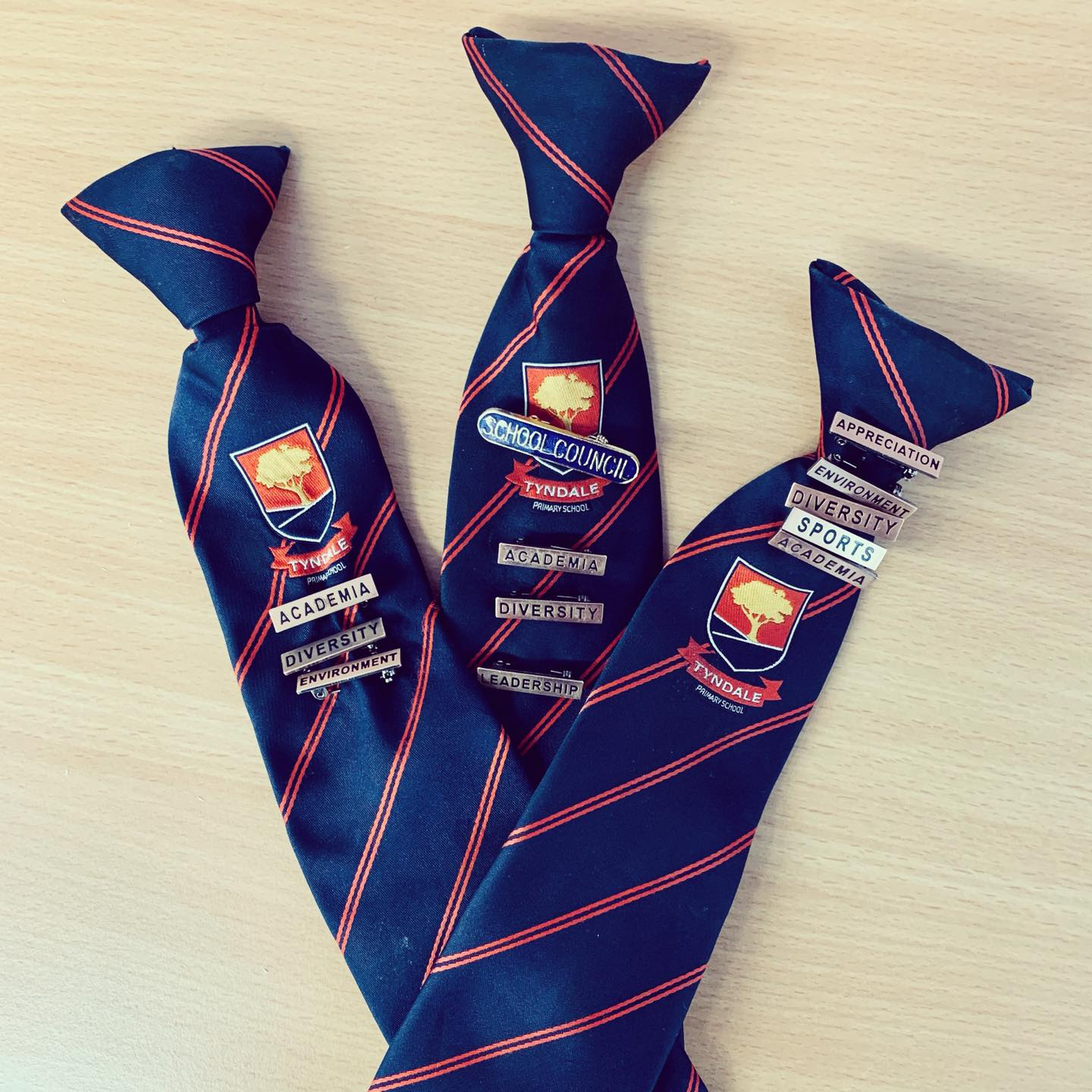 Tyndale Primary School aims to develop its children to be the very best version of themselves through nurturing talent, channeling creativity, exposing ambition and competing for excellence. They offer their children as many opportunities as possible; from recruiting pupil leadership roles to weekly 'enrichment' sessions (compulsory timetabled choir, cultural studies and sport) and inspiring weekly guest speakers to spark early career ambitions.
For British Science Week, one guest speaker taught the children about the effects of deforestation and how this impacts climate change through a live food, forests and tropical ecology workshop. Another guest speaker from the University of Bristol inspired a love of language by providing a live German lesson.
Many children have achieved their bronze sports award badge by attending multiple extra-curricular clubs. Some children have demonstrated their passion for caring for the planet and have gained their bronze environmental badge by litter picking in their local area. Badges are worn with pride on the children's ties.
The school prides itself on its character education offer, which provides the 'wider experience' that children can experience. More information can be found here.
---
Victor Seymour celebrates World Book Day
On Thursday 4th March, all the children at Victor Seymour Infants' School dressed up in an array of wonderful costumes to celebrate World Book Day. Everyone made a fantastic effort – including the staff. The school even received photos sent in by an entire family who had all dressed up for the occasion!

---
New sensory garden at Wildmoor Heath
At Wildmoor Heath, work began in early March on a new sensory garden. At the edge of the field, the new garden provides stimulation of the senses in a calming safe space. Visitors can walk through a willow arch to follow a spiral path, touching and smelling plants along the way (they even have edible plants). A series of benches is set in the garden, including one placed under the shade of a mighty oak tree, where visitors can sit and listen to bird song. Year 6 learners have planted a herb bed and an apple tree and are enjoying the responsibility of helping to look after the garden under the direction of Mrs Thurgood (the school ELSA).
Sensory gardens can assist children's mental health by providing a sense of wellbeing through the wonders of nature. Children at Wildmoor Heath will be helping to maintain, nurture and develop the garden, which was funded through Co-op funding.

---
Instilling a love of reading at Woodlands Primary School
Children across Woodlands Primary School and Nursery have been excited to take part in weekly reading events. These include reading picnics, Shakespeare activities and The Masked Reader, with many more to come.
Reading is necessary for learning, so instilling a love of reading at an early age is the key that unlocks the door to lifelong learning. Reading aloud presents books as sources of pleasant, entertaining, and exciting formative experiences for children to remember. Children who value books are more motivated to read on their own and will likely continue to hold that value for the rest of their lives.
Instilling a love of reading early gives a child a head start on expanding their vocabulary and building independence and self-confidence. It helps children learn to make sense not only of the world around them but also people, building social-emotional skills and of course, imagination.