News from our primary schools
Bandon Hill creates new learning goals
Since becoming a separate school in September, some exciting new initiatives have been introduced at Bandon Hill Primary School.
During an INSET day last year, staff worked on creating a set of learning goals that they believe make a good learner in the school. In September, these were shared with the children, who are now awarded with learning goal certificates and stickers each week if they have demonstrated this.
The school has also introduced life skills passports across the school. Staff discussed which skills they felt children should be given the opportunity to learn during their time at Bandon Hill and each half term time is given for children to practise these. With the help of the school's parents' association, a life skills room has also been built to give extra space to carry out many of the activities.
---
Children's oracy skills developed at Crown Wood
Over the last few years, Crown Wood Primary School has been developing its use of oracy as part of the children's learning. Staff recently worked with an associate from Voice 21, where they took part in a learning walk and developed the school's action plan. Staff are particularly excited about the teaching of the wider curriculum using oracy skills.
One area the school is focusing on this year is having oracy phase assemblies, where staff and children work in small groups to share and discuss ideas. Thoughts are then fed back to the whole phase. The children really love the opportunity to talk to other children in both different classes and year groups. The attached poem was written as part of an oracy assembly on achievement and aspiration, one of the key school values. Over the next year, the school also plans to develop the performance element of oracy, giving all children the opportunity to use their oracy skills in an exciting way.
---

Improved facilities at Green Wrythe's Rainbow Department
The new look facilities in the Rainbow Department, the specialist base for children with autism at Green Wrythe Primary School, are excellent and have already made a real difference to the school's learning environment.
There are new tailor-made, low sensory classrooms, and an improved outdoor space surrounding four classrooms, as well as a purpose built trim trail. The final climbing walls for both the hall and sports hall are still to come.
Hot weather in the summer months will not affect the Rainbow Department going forward, as all the classrooms have now been fitted with air conditioning units. The budget has also been stretched to provide units in the Ark Department's Year 5 and Year 6 classrooms (Ark is the mainstream school). Headteacher, Karen Jones and Rainbow Leader, Nicki Kidd, are working on the next bid, so hopefully next term there will be news of further capital investment for both Ark and Rainbow departments.
---
Montpelier achieves platinum School Games Mark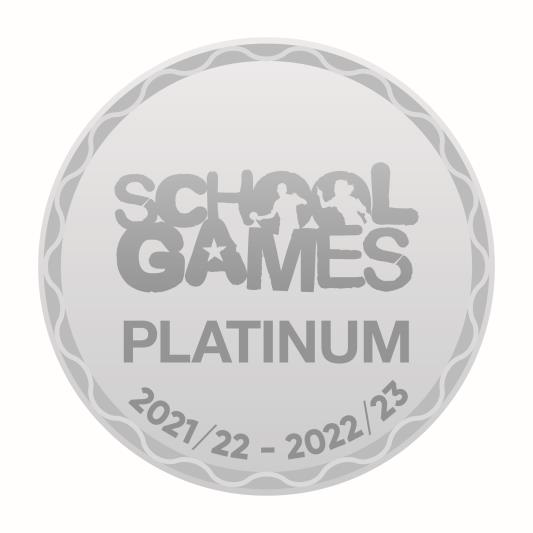 Montpelier Primary School has achieved the School Games Platinum Mark Award (the highest sporting level) for the 2021/22 academic year.
The School Games Mark is a Government-led award scheme, facilitated by the Youth Sport Trust to reward and recognise a school's engagement (provision and uptake) in the School Games against a national benchmark and to celebrate keeping young people active. We are delighted to have been recognised for our success.
Physical activity and school sport achievements this year include: athletics, cross country, netball, hockey, quads, football, tag rugby, golf, basketball, boccia, rowing, tennis, archery and cricket. Montpelier is extremely proud of its children for their dedication to all aspects of physical activity and school sport, including those young volunteers, leaders and officials who made our events possible.
The school is committed to using School Games to engage those children who haven't previously been active or haven't represented the school, and is determined to ensure that all its students have a positive experience and want to try out new activities beyond school.
Montpelier Headteacher, Mr West, said: "We believe in the power of physical activity and school sport as a school and in giving opportunities to those children that need it most – either as a participant, leader, official or volunteer. As part of our application, we were asked to fulfil criteria in the areas linked to the five School Games outcomes and we are pleased that the hard work of everyone at our school has been rewarded this year. "
---

Tyndale launches pupil societies
Tyndale Primary School has launched its new pupil society this term, which are underpinned by the magnificent seven-character habits that they value at Tyndale: ready, respectful, safe, ambitious, collaborative, independence and resilience.
Children have already had a positive impact in their societies, which are: The Learning Army, The Eco Warriors, The School Council, The Charity Fundraisers, The Anti-Bullying Ambassador Group, The Sport Ambassador Group and The Class Ambassador Group.
Children in these groups have been meeting regularly with staff members and have worked collaboratively to share ideas and create more opportunities for all aspects of school life. Children have done this because they understand how important it is to have a voice in important aspects of school life. They proudly display their society badges so that other children, teachers, and visitors can identify who has been actively involved.
Sport ambassadors play a significant part in making the school a fun and secure place to be during lunch and breaks. They encourage all children to play safely together and to lead playground games.
Charity ambassadors have collaborated on ideas for impending whole school events. They have planned activities for Children in Need and Save the Children's Christmas Jumper Day. The group acknowledges that these are charities that can benefit children just like themselves.
The eco-warriors have been making some incredible changes around the school in order to become even better global citizens. They have created a number of posters that have been distributed throughout the school to highlight important environmental lessons. They have organised numerous litter-picking events throughout the school and invited other children to take part.
The Learning Army is currently working on how all children can use their learning powers in lessons to get the best chance of success. Their next step is to present their ambitious ideas to the school to share them with all.
The School Council members have put forward suggestions about how the school can improve the outdoor areas and how the school can ensure every child's voice is heard. They show great collaboration in these discussions, taking turns to listen to each other and responding respectfully to each other. They are able to articulate key messages about whole school events, such as end of term rewards to their peers.
Anti-bullying ambassadors have made a positive impact by encouraging ready, respectful and safe behaviour at all times. They have promoted the use of class worry boxes by taking them out at break and lunchtimes and making their peers aware of them. They have been able to articulate to their peers about what to do if they have a worry about unkind behaviour. The representatives are role models at Tyndale, and often support the Sport ambassadors with leading playground games. They can be identified in the playground by their peers and are always willing to help others.
---
Victor Seymour nursery children are keen to learn
The children that have joined the Nursery at Victor Seymour Infants School this year are brimming with positivity and an eagerness to learn. Children have been focusing on exploring the environment and talking about themselves and they are beginning to make friendships.
The children have chatted about their families, shared photographs and discussed how they are different and how they are similar. Staff have also been building their confidence by ensuring they feel settled and happy. As you can see from the photos, the children are settling in brilliantly.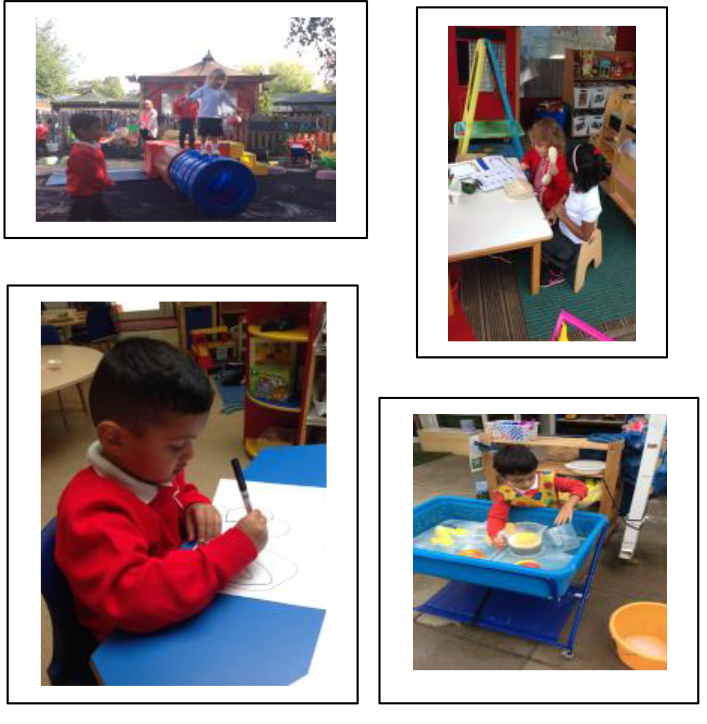 ---
Wildmoor Heath children head outdoors in Snowdonia
Wildmoor's Year 6 children spent an enriching week at the Rhos-Y-Gwaliau (RYG) Centre in Snowdonia National Park. The RYG centre is owned and run by a couple, both former teachers, who employ a wide range of professional outdoor teachers to lead the activities. The school has been using the centre for many years and it fits perfectly with the school's curriculum drivers and values.
During the week, the children completed a range of team-building and character development activities, including gorge canyoning, mountain trekking, orienteering, canoeing, rock climbing and swimming.
The children used skills across the curriculum, also combining history and geography. They visited the Capel Celyn Reservoir, seeing at close proximity the effects of flooding an abandoned village to create a valley reservoir. As the reservoir was at its lowest point ever, it was very poignant to be able to see the old buildings, road and cemetery. They also visited Porth Madog and completed beach scrambling on a glorious day, seeing the wider landscape of North Wales.
The whole class benefited enormously from this fabulous trip, showing courage and resilience throughout the week and returning as a stronger team.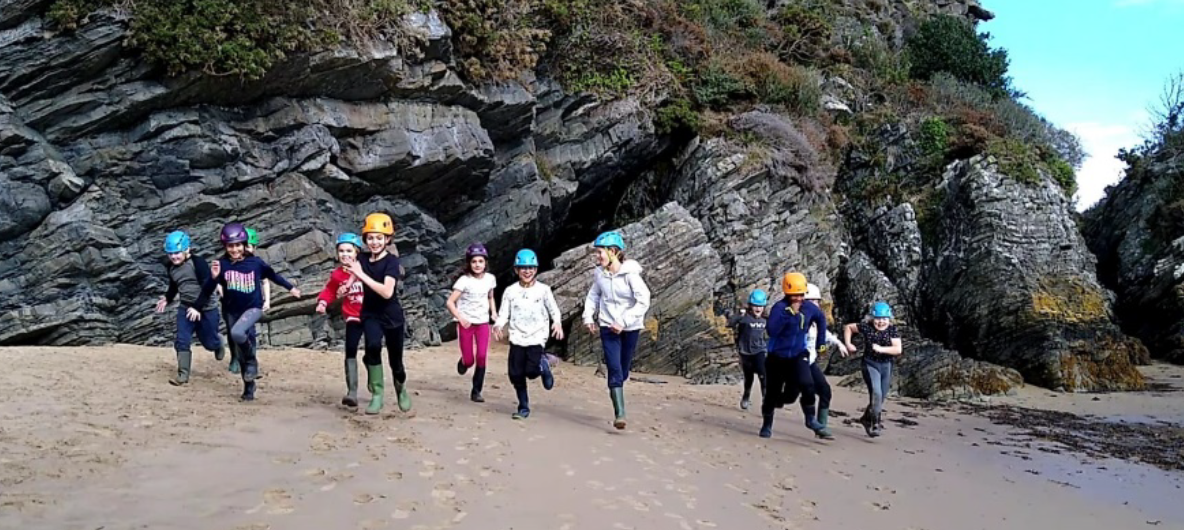 ---
Wood Field strengthens its individual identity
As the school started the new academic year as Wood Field Primary, having previously been part of the Bandon Hill split site schools, its staff and children at the school worked on strengthening its individual identity. The school's motto is 'We are limitless' and staff are constantly encouraging children to strive to achieve whatever they dream of. This term, children have been learning about the school's new 'drivers' and pupil qualities, which help them to work towards its 'limitless' ambitions.
Wood Field's drivers help children to have high aspirations, widen their horizons, become resilient learners, promote independence and have a creative mindset. This in turn will help the children to become more respectful, kind, ambitious, worldly and inquisitive.
The whole school community became involved in developing an artistic representation of these important values and aims. David, from Mosaic Madness, helped the school create beautiful mosaic images, designed by the children, that will be part of the school for years to come. All children in the school were involved in creating the stunning works of art.