New Trust website launched ​​​​​​​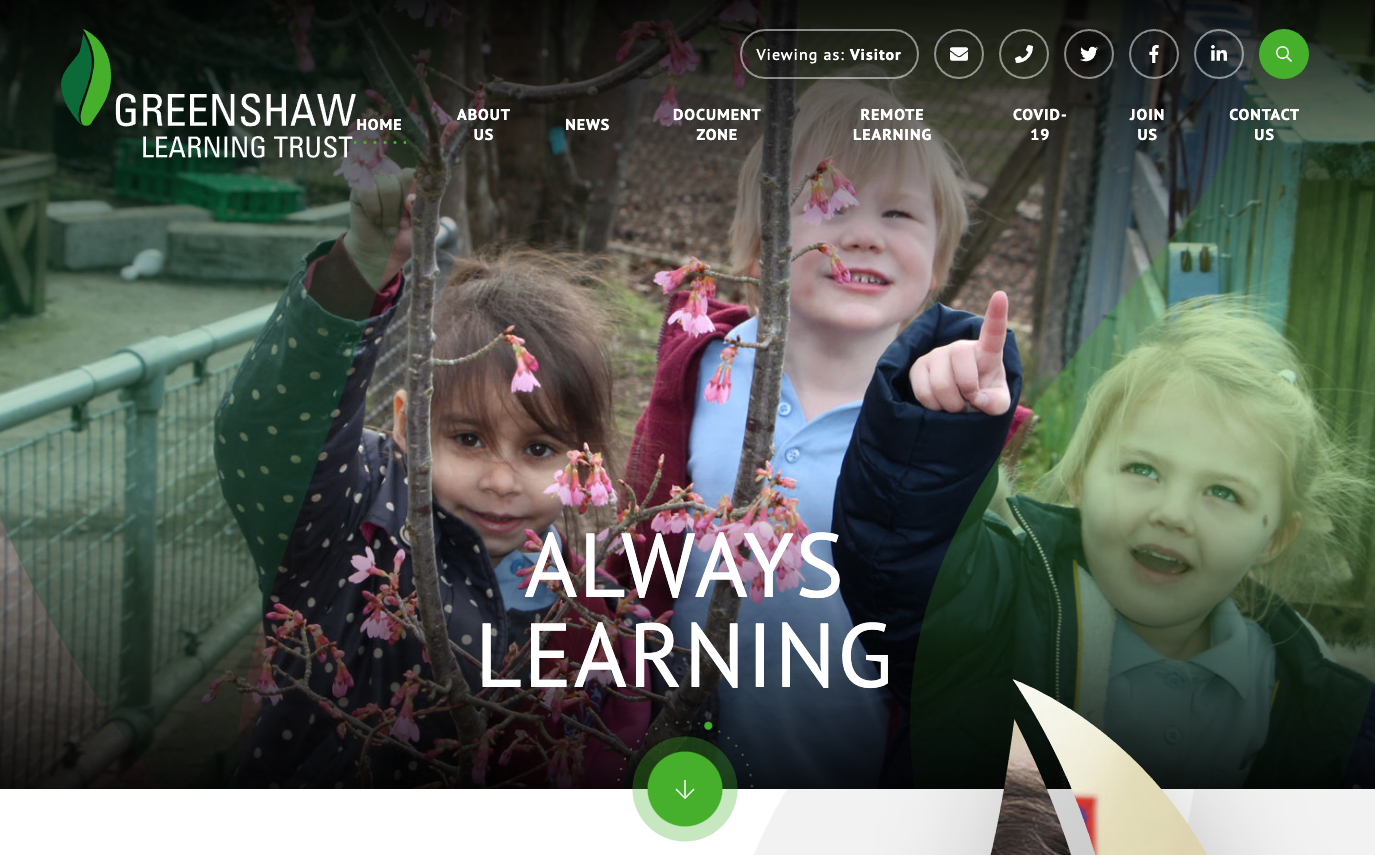 This term, we launched our newly designed website: www.greenshawlearningtrust.co.uk
Our aim with the new website is for it to be easier to navigate and more user-friendly. The home page provides our visitors with an easier way to learn about us and to browse information based on their own choice. We have added an option to choose between parent/student, staff/governor or community, which will tailor and highlight the most relevant pages. If visitors wish to view all our pages, they can choose 'just visiting'.
The new website gives better access to who we are, how we work, our schools, our people and improved career and volunteer opportunity pages. The Greenshaw Learning Trust's remote learning curriculum also features.
Amongst the new features, the site contains integrated social media buttons for visitors to easily share articles and also view the latest news from the Trust's Twitter, LinkedIn and Facebook channels.
We will constantly update the content with helpful information and the latest updates from across the Trust. We hope that you enjoy the fresh look and feel of the updated website.