National Inset Day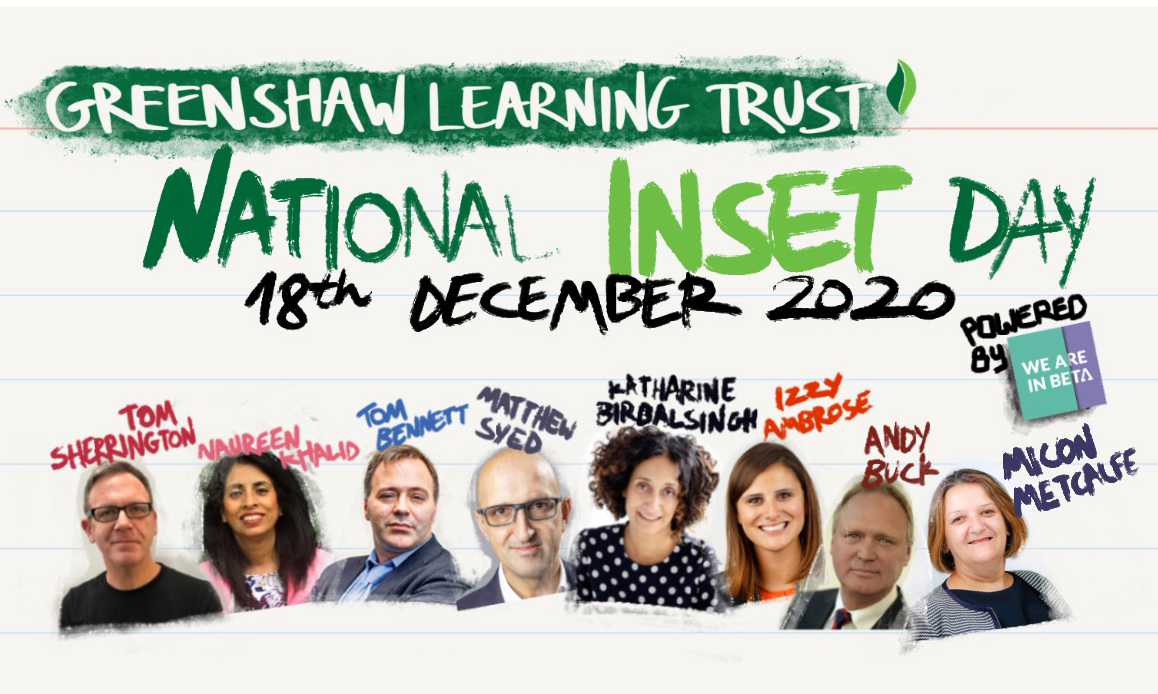 To take away the pressure on schools up and down the country organising their own inset day, the Greenshaw Learning Trust hosted a National Inset Day on Friday 18 December, supported by We Are In Beta and e4education. The event brought together a packed programme of over 30 of the very best speakers from education and beyond.
Over 5000 teachers and school leaders watched the free event, which provided an opportunity for the education community to come together to celebrate the incredible feats achieved by the teaching profession in tackling the challenges of coronavirus.
We asked attendees to tell us what single action they would commit to taking following the inset day. Here are some of the actions suggested:
Start an online tutor reading programme.
Be consistent and always follow through: what you say is what you do.
Reflect deeply on the feedback given to students and how it moves them forward.
Use a shared language.
Keep the main focus, the focus. An eye on the future, even in the eye of the storm.
Remember that students may not remember what they have learned in the future, but will remember how you made them feel. I want them to remember feeling safe and valued.
Research evidence as the driver for introducing new approaches to teaching.
The event was hosted on the We Are In Beta platform here and a recording of the sessions can be found here.