Strong year of exam results at trust secondary schools
It has been a strong year for our students studying for their GCSEs and A levels.
Students and staff in secondary schools across the Greenshaw Learning Trust have been celebrating a strong year for GCSE and A level results.
Excellent GCSE results led to improved levels of attainment and progress with the majority of students staying on into the sixth forms to study a range of vocational and academic subjects in schools across the Trust. Sixth form results were equally positive with record numbers of students achieving first choice places at University, including Oxford and Cambridge.
Welcoming these achievements, Mike Cooper, Chair of the Trust, said: "These successes are down to the hard work and commitment of students, parents, staff, governors and members of the Trust central team and Board. The impact of schools working in partnership through the Trust has had a significant impact and we look forward to building on these results in the years ahead with existing and newly joining trust schools."
At Greenshaw High School 53% of grades were secured at grades A*/B and 59% of grades at AS level were achieved at A/B. Almost a quarter of grades were A*/A and the overwhelming majority of students gained entry to their first-choice university. Similarly, at GCSE there were celebrations as 76% of students attained at least 5A*-C grades, including English and Maths. Of these, one in four of all GCSE grades achieved was at A* and A. The average grade achieved is estimated to be B-, and the progress achieved by students was over one quarter of a GCSE grade higher than the national average.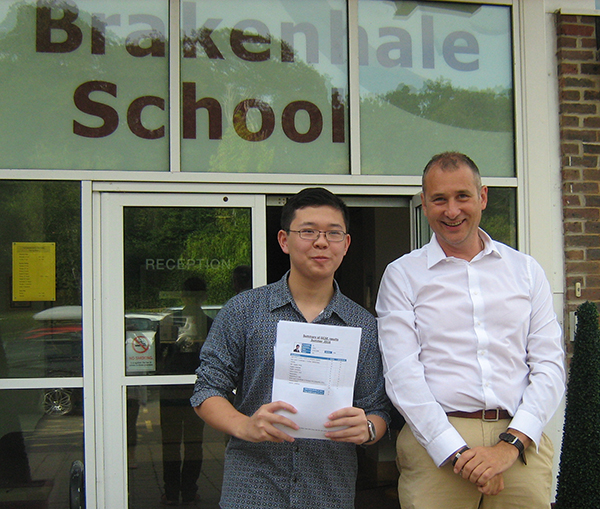 At The Brakenhale School there was an increase in A level, AS level and BTEC results. Performance rose in comparison with last year by 7%, 11% and 9% points respectively. It was also very pleasing that all students secured a place at university and 92% secured their first choice. The GCSE results were also a cause for celebration. On average students leaving Year 11 from Brakenhale achieved over half a grade higher than what was expected for a student of similar ability nationally. The average grade equates to a C grade; this is a whole grade higher than the 2015 results. Additionally, the percentage of students achieving 5 A*-C including English and Maths increased to 53%
Equally, students at Edenham High School achieved an improved set of grades compared to last year's results with A level and BTEC results increasing by 7% and a remarkable 61% points respectively. 28% of grades were A*-B and 91% achieved A*-E, an increase from last year. Furthermore, a record number of students will continue their studies at their first choice university. At GCSE students made very strong progress, on average students achieved over a quarter of a grade higher than what was expected for a student of similar ability nationally; the average grade was C- and 51% of students achieved 5 or more A*-C including English and Maths.